Facebook users know just how well-orchestrated – and frustrating – Facebook scams can be. The recent victim of a Facebook scam reported in her review online, how her money and her Facebook account were stolen.
According to the user's post on the review website, PissedConsumer.com, Catrina Ladean was contacted by a friend via Facebook about a great opportunity.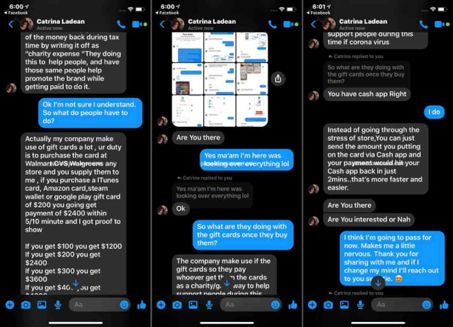 The scam, she explained, was "quite elaborate," and despite feeling "uneasy about it," was convinced to send funds via a gift card to a scammer who was able to show her the friend's driver's license and CashApp receipts. Then, the user explains, she is locked out of her account by the scammer.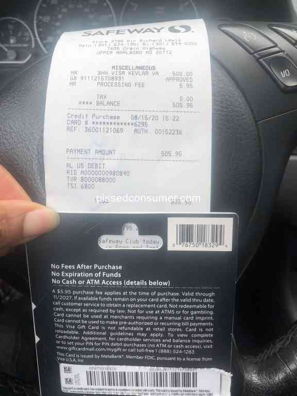 According to the user, she has contacted Facebook multiple times, in multiple ways, to try to regain access, but the issue is still unresolved. Meanwhile, the scammer is now in complete control of the account and is using it to try and solicit funds from her connected friends and family members.

Increasing Reports of Facebook Scams
According to the above user, this scam scheme "makes millions of dollars," and she is concerned that the hackers are continuing to use the scam while Facebook stands by.
As seen from users' posts across platforms, this isn't the only case. Those who have faced scams like these are alerting via Twitter.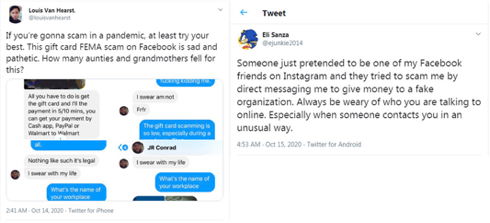 Some are specifically trying to warn friends about their already hacked or duplicated accounts.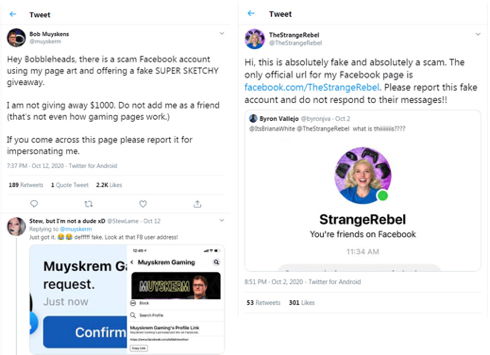 Currently, this is one of more than 5570 posts about Facebook on a review website PissedConsumer.com.

Customers have reported:
Being hacked through Facebook Messenger.
Having accounts hacked through business and group pages.
Having their account hacked to scam other accounts.
Scam pages on Facebook.
Scams advertised through Facebook marketing.
As per the review website, which tracks statistics relating to customer service concerns, customers' calls to Facebook have increased at an astonishing rate of 2,674.19% since March 2020. The majority of these calls were regarding Facebook account concerns.

How to Protect Yourself from Scams
When it comes to Facebook scams, the best defense is often a good offense. It is recommended that users stay proactive in protecting themselves by following some basic online safety strategies.
Change your password to something unique and not easily guessed. The more complex your password, the harder it is to hack. Change it regularly and avoid using the same password on social media accounts as your other accounts, especially financial or data accounts.
Adjust your privacy settings. Nothing online is really private. According to Facebook California Privacy Notice, Facebook "may share your Personal Information for business purposes." They are constantly monitoring and potentially sharing "information that you and others provide, from your device(s), and from our partners."
In the Data Policy, you'll find an explanation of how your information is collected and shared. Though the wording here is similar to the one in the California Privacy Notice, it offers a bit different meaning. When using Facebook, you need to make sure you read through all policies and procedures.
You also should anticipate a certain lack of privacy, based on how this social media platform uses and processes your data, especially when you set your profile as public. But locking your social media accounts down to allow just close friends and family can help limit your exposure.
Verify your connections. If you get a request from someone on Facebook you already know, check your current friends' list. If you are already friends with that person, the new account contacting you is likely a scam. If you have a friend asking for personal or financial information, take the conversation offline, have them give you a call, or text them directly from your phone rather than through social media.
If it sounds too good to be true, it probably is. Scammer prey on those willing to take a risk. To protect yourself, research an offer or a company before sending any funds.
Watch for red flags. There is no need to share credit card details with anyone or any company through Facebook. If you receive a request to share a picture of your ID or your credit card information, recognize the request as a serious red flag. Legitimate requests are likely to come through official emails – not a Messenger notification or post on your page.
There are risks inherent to social media. Data mining and a general lack of privacy may come with any social media account, but hackers and scammers don't have to be part of the deal. Remain on alert and put basic safety strategies into effect on all of your accounts.