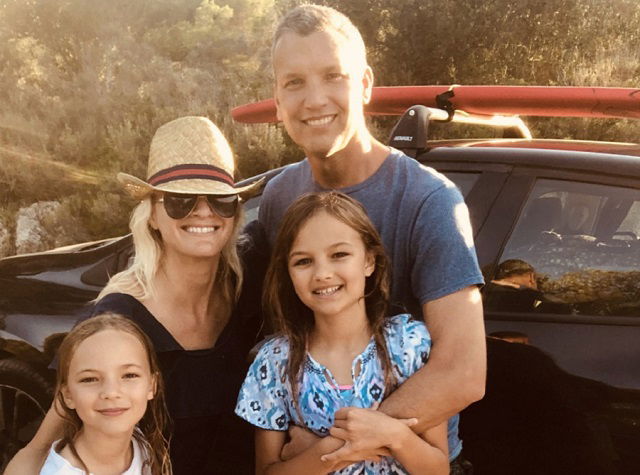 A TRUE fighting spirit lies behind the challenge Philip James Baber has set himself to swim the 555 kilometres "in and out of every nook and cranny" around Mallorca's coastline to raise money for the Cancer Support Group.
In May last year, Es Capdella resident, gallery owner and poster art producer Philip received the devastating news he was suffering from a particularly aggressive strain of grade 4 cancer.
It had metastasized onto his spinal vertebrae and even into some of the peripheries of his skeleton.
"The scan results were terrifying", said 48-year old Philip.
"The tumours littered my body. They were growing and on the war path, heading towards my spinal cord and vital organs. The odds were not looking good.
"Both physically and spiritually speaking I felt like I was falling into a black hole."
But both Philip and his wife Meg were determined to do everything within their power to turn the situation around.
He radically changed his diet, gave up drinking and prepared himself mentally for chemo and radiotherapy.
It was when he was being fast-tracked into the system at Palma's Son Espases hospital that he discovered brochures for the Cancer Support Group in Mallorca. They went to see Mallorca-based founder Krista, who assured them that CSG would help them with medical admin, official medical translations, and would put them in touch with many medical, nutritional and alternative therapy experts.
Philip and Meg got through the worst of the chemo last summer, not only with the support of CSG, but thanks to family, neighbours and friends, many of them CSG volunteers anyway, who rallied round to help with their children and their business.
"Their compassion knew no bounds. We were inundated with acts of kindness that were humbling", Philip said.
"This unsolicited, but nevertheless incredibly welcome psychological, emotional and logistical support, began to feel medicinal in and of its own right. I became determined to go to war on the disease until I had it nipped in the bud. I felt like I had an army of warriors backing me up."
When Philip and Meg moved to Mallorca in their 30s they were "super-fit and feeling invincible."
Philip admitted "it never even crossed our minds to evaluate the quality of the health services in our home-to-be, nor whether there were any effective charities to help fill in the gaps where the government-funded services cannot always reach.
"We never foresaw how quickly a medical crisis could manifest, now could we ever have dreamed how rapidly the community here, with CSG over-arching it, would come to help save the day."
Fundraising for The Cancer Support Group is now "paramount" for Philip.
He began his epic swim on May 20 this year, exactly one year on from when he became ill and is already almost halfway there to achieving his goal.
Brimming with optimism about his future, Philip wants others living in Mallorca who "God forbid are ever in the same crisis as I was", to "rest assured that CSG will take you under their wing.
"They can support you in the administration of your recovery plan and help you restore normality to your life.
"Their role here, in as much as they can reduce stress, improve your self-esteem and provide practical help is vital, integral and complementary to the public and private health services. You are not alone."
We hope you enjoyed this article "Fighting spirit behind epic swimming challenge to raise money for Mallorca Cancer".
Euro Weekly News is delighted to continue be able to bring you a range of News that doesn't cost you anything but your internet connection. Whether it's Local Spanish News or International Entertainment News, we've got you covered!
For more Local Spanish News from Mallorca, head over the page on to the Euro Weekly News website.
Euro Weekly News, the people's paper, we lead others follow!    
GLOBAL CONSULTING MALLORCA
We are a consultancy firm that provides professional services in resident/non-resident taxes,
accountancy,  staff requirements and legal assistance for businesses and private persons.
Our team of multi-lingual professionals provides comprehensive consulting services in the language of your choice;  English,  Spanish,  German,  Dutch or  Russian.
For more information about Global Consulting Mallorca, please visit www.gcmca.es or contact Email:[email protected] or Telephone: 971694044