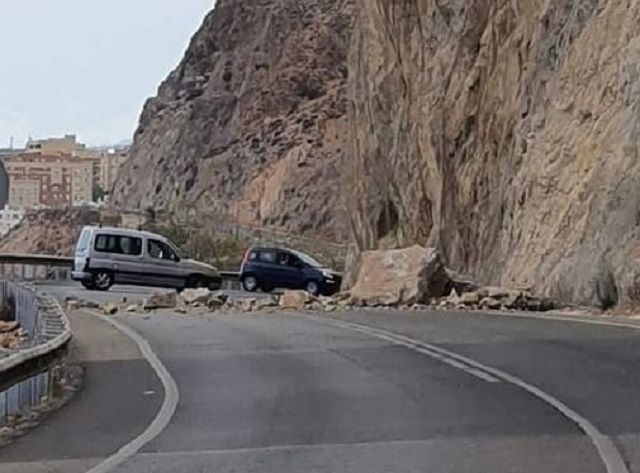 ANOTHER rockslide on the N-340 running along the coast between Aguadulce and Almeria has forced the closure of the road once again.
The 'El Cañarete' highway was completely blocked to traffic for several months at the beginning of the year after a nearly four-tonne rock came crashing down on top of it in the early hours on New Year's Eve.
Since then the Ministry of Transport, Mobility and Urban Agenda has carried out €640,000 worth of repair works so it could be safely reopened.
But on Monday afternoon the road had to be cut off to traffic in both directions once more when rocks came down at the kilometre 432.6 marker, just before the exit for the Aguadulce sports centre, going in the direction of Roquetas de Mar.
Drivers calling in the incident to the Andalucia 112 emergencies service reported that rocks, some nearly as big as cars, had fallen onto the road surface.
There were no reports that anyone was hurt.
The Sub-Delegation of the Government in Almeria tweeted that the highway maintenance department is carrying out a thorough inspection to check whether there is any risk of any further rockslides in the area and whether more repairs are going to be necessary.
For now the road remains closed until further notice.
All traffic has been diverted via the A7.