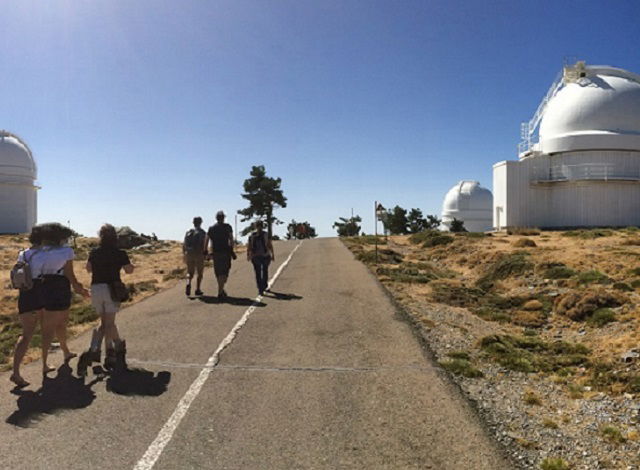 THE provincial council has been selling the province's inland charms to international travel writers.
The Diputacion de Almeria organised a press trip for bloggers, photojournalists and editors of online guides as part of the regional government's "Andalucia Despierta" project aimed at "demonstrating the reactivation of the destination", and "encouraging the discovery of the region as a unique, safe, modern, special and sustainable destination."
The provincial administration has incorporated the Andalucia Despierta initiative into its own "Promo" programme for the socio-economic reactivation of Almeria, this most recent press trip taking the visitors on a guided itinerary in the Almanzora area.
Over a period of five days the group enjoyed activities including a night-time walk to the Calar Alto observatory. They also discovered the tourist, cultural and artistic attractions of localities like Seron, Macael and Olula del Rio, among the highlights a visit to the Casa Ibañez Museum and the marble quarries.
Almeria Tourism deputy Fernando Gimenez explained that one of the main aims of the Promo programme is to promote the province as a year-round destination.
The idea the deputy said is for travel experts to experience first-hand, "the services, resources, opportunities and potential which the Costa Almeria offers within the tourism sphere, as well as the infrastructure and complementary offer of the inland municipalities, 365 days a year.
"Almeria has the only desert in Europe, the clearest sky on the continent, and an active and industrial tourism offer without equal in the region", he boasted.