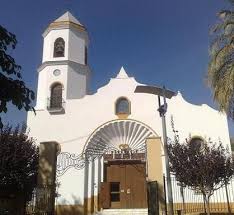 WITH effect from Monday September 1, the new Lux Mundi office will open in Parroquia de Nuestra Señora del Carmen (Parish Church), Calle Maria Josefa Larrucea 8, Fuengirola, 29640. Opening hours will be Monday to Friday 10am to 2pm, email is [email protected] and telephone is 952 474 840.
After such a long lockdown, all visitors will be very welcome and you can renew your Lux Mundi Card or make any donations you can afford.
At the moment only the boutique is open at the old centre in Calle Nueve on Tuesday to Friday but running from Wednesday September 16 until Saturday 19 there will be a huge sale at the old centre where everything from furniture to electrical goods, toys to cds and even Christmas decorations must be sold.
On September 16 there will be Taizé Prayer at the Church Nuestra Señora del Carmen at 7.45pm and then on Friday September 25 there is a special Ecumenical Prayer in Malaga Cathedral for the victims of the pandemic at 8pm.
Please note that social distancing and face masks will be required at all events.