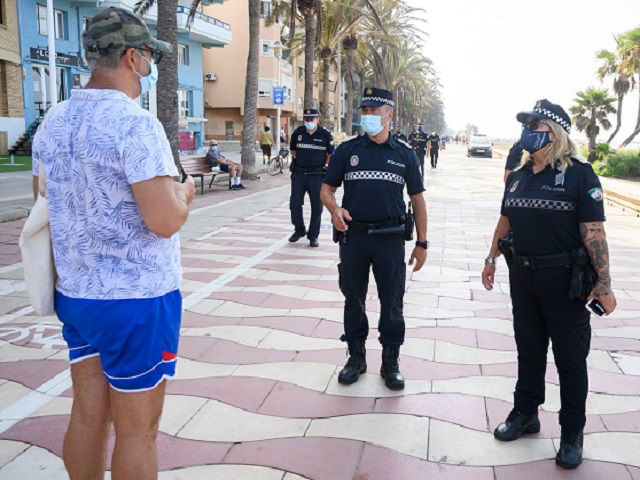 ALMERIA'S Local Police have stepped up actions to make sure residents and visitors are following the rules on measures to prevent the spread of Covid-19 in the face of an upsurge of new cases in the province in recent weeks.
The city's Public Safety councillor Maria del Mar Garcia Lorca explained the local force has reinforced inspections and checks on bars and restaurants, shops and leisure outlets in the busiest areas. She said the aim is to ensure everyone is abiding by the obligation to wear a face mask and social distance, "as well as following all the health authority recommendations with the objective of reducing the rate of coronavirus infection."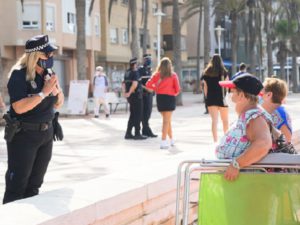 The police plan also includes a campaign in conjunction with Civil Protection to promote public health out on the street. They are reminding passers-by of the measures they can and must adopt to prevent contagions, insisting on the need to wash hands frequently, use a face mask and keep a safe distance from other people.
As part of the campaign they are giving out masks at the busiest times of day in areas which attract the greatest numbers of people, like beaches, shopping zones and the seafront promenade, on which there are markers indicating recommended safe distances between people.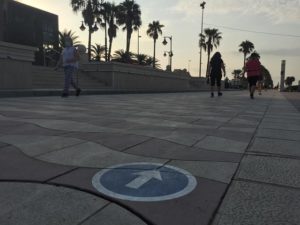 A further police action is supporting the Andalucia regional government's Health department on monitoring people in self-isolation in their homes after testing positive for the virus should that be required, Garcia Lorca said.
"It is important that we continue having this social awareness and that we work in a coordinated way on the line of making Almeria the safe city we had during the state of alarm and in the initial weeks of the de-escalation with the ultimate goal of the virus not continuing to spread", the councillor stressed.