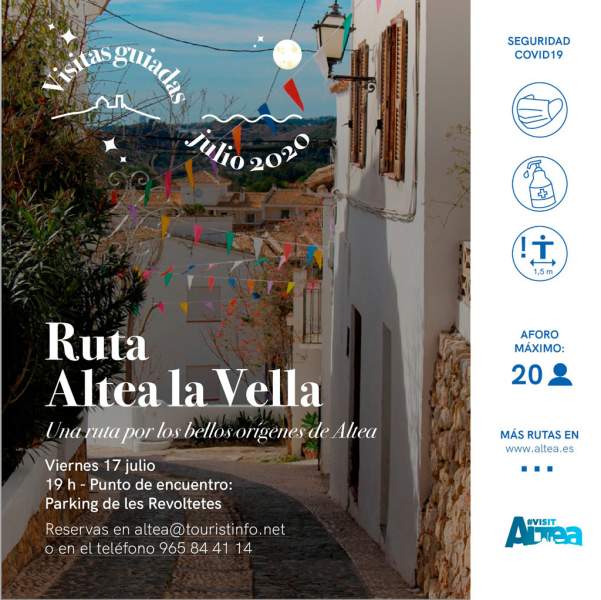 THE Tourism Department invites all the residents of the town and visitors to discover the origins of Altea on the 'Altea la Vella Route' which will take place on Friday, July 17.
THE guided tour will leave the Parking de les Revoltetes at 7pm and is free of charge.
It is compulsory to wear a mask and respect the interpersonal distance of 1.5 metres.
Registration can be made at altea@touristinfo.net or by calling 965 844 114.