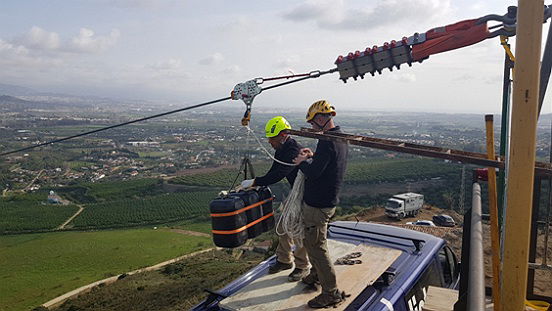 BARCELONA based company Vertikalist specialises in the construction of different adventure sports layouts and leisure rides across the world.
Their latest project is in Alhaurin de la Torre where they are building one of the longest tyrolines (slip wires) in Spain which will take daredevil riders at speeds of up to 100 km/h using 20mm double cables on a ride that covers more than one kilometre.
More than 30 tons of steel was used in the production of this new ride which will be opened later this year once final approval has been received from the authorities.