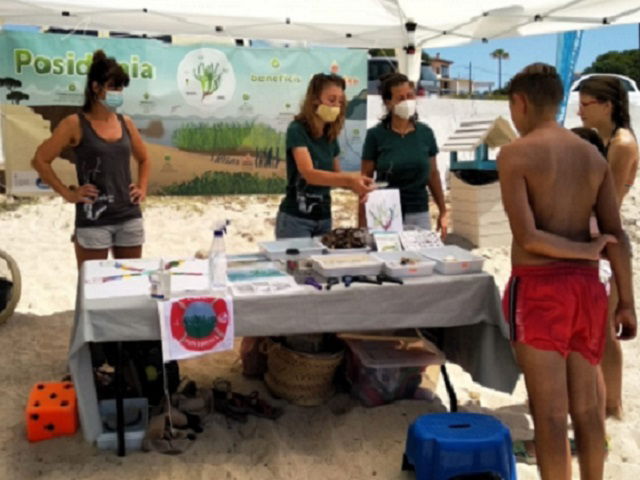 THE GOB Ecological Group is once again running a campaign on Mallorca's beaches to raise awareness about the importance of preserving posidonia seagrass and to explain how the public can contribute to its conservation.
Every week throughout July and August the group is at one of four beaches in Portocolom, Alcudia, Colonia de Sant Pere or Andratx.
They set up a small marquee from which they offer information in four languages and every day organise different education workshops.
GOB has also devised a "posidonia trivia" game and will stage a lottery for winners to win a t-shirt.
The ecologists point out that posidonia is an essential marine plant on the Balearic Island coast, performing many functions in the ecosystem, like oxygenating the water, providing a habitat for invertebrates and a refuge and breeding ground for many species of fish.
It also helps to protect beaches in relation to sand formation and defending the coast from erosion during stormy weather.