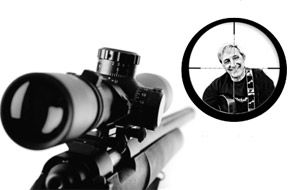 Leapy Lee – Our Marmite Columnist – Love Him or Hate Him?
We'd like to ask YOU, our valued readers –
Is 𝐋𝐞𝐚𝐩𝐲 𝐋𝐞𝐞, columnist for the Euro Weekly Newspaper for almost 2 decades:
-𝐓𝐨𝐨 𝐜𝐨𝐧𝐭𝐫𝐨𝐯𝐞𝐫𝐬𝐢𝐚𝐥 𝐰𝐢𝐭𝐡 𝐡𝐢𝐬 𝐨𝐩𝐢𝐧𝐢𝐨𝐧𝐬: 𝐢𝐭'𝐬 𝐭𝐢𝐦𝐞 𝐡𝐞 𝐦𝐨𝐯𝐞𝐝 𝐨𝐧
OR
-𝐈𝐟 𝐲𝐨𝐮 𝐰𝐚𝐧𝐭 𝐭𝐨 𝐜𝐨𝐧𝐭𝐢𝐧𝐮𝐞 𝐬𝐞𝐞𝐢𝐧𝐠 𝐜𝐨𝐧𝐭𝐞𝐧𝐭 𝐟𝐫𝐨𝐦 𝐋𝐞𝐚𝐩𝐲!
Click here to vote on our facebook poll
Keep the faith!