As if it wasn't enough that the city of Leicester has been locked down for a further 14 days at least due to rising coronavirus numbers, the world famous crisp manufacturers have just announced that workers in the factory have tested positive.
THE firm is a big employer in the area with 1,400 people at the site, have announced that 28 of their staff have tested positive for Covid-19.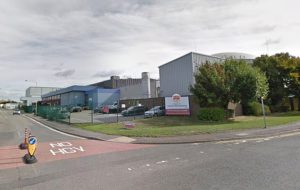 A spokesperson said: "We have shared our data and analysis with the health authorities and they support the view that our situation reflects transmission in the community and we do not have a transmission issue on site.
"In light of the recent increase in cases in Leicester, we have been proactively reinforcing the importance of continued vigilance on site."
The company are taking care of the infected staff by giving them full pay whilst they are in isolation.