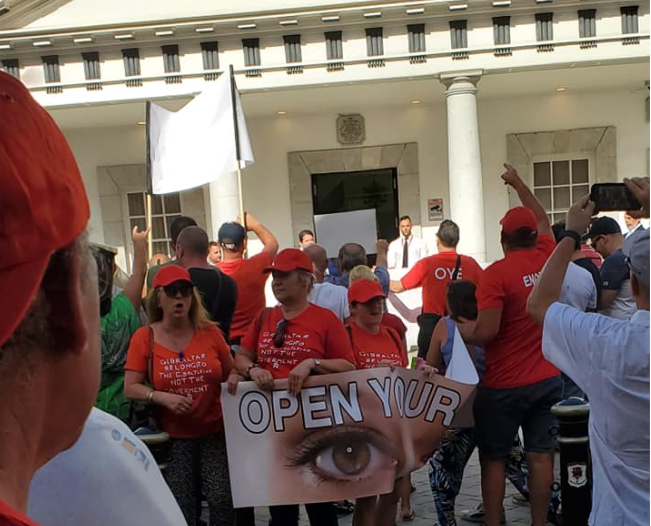 THERE has been some disquiet from a section of residents in Gibraltar concerning the actions of the Government which culminated in a public demonstration under the banner Open Your Eyes Gibraltar (OYEG).
An estimated 350 people marched along Main Street to deliver a letter to the Chief Minister and the Governor complaining about a number of perceived problems with regards to the roads, parking, mental health and other 'dictatorial' actions taken.
Chief Minister Fabian Picardo has responded, inviting representatives of the group to a meeting to discuss the points that they raised, but made it clear that whilst he respected their rights to hold their views, he believed that the GSLP/Liberal government considers itself to be 'of the People and by the People'.
It was recently re-elected for the third time with an overwhelming majority and is implementing the manifesto to which the majority of Gibraltarian voters gave their support.
He suggested that opposition politicians had been involved in supporting this demonstration although the leader of Together Gibraltar Marlene Hassan Nahon, made it very clear that she distanced herself and her party from OYEG explaining that whilst she agreed with some of their aims, she could not support all.
There is little doubt that the Government of Gibraltar can be proud of the fact that not one single person died during the major pandemic but will be aware that following the imposition of stringent rules, people could react negatively.