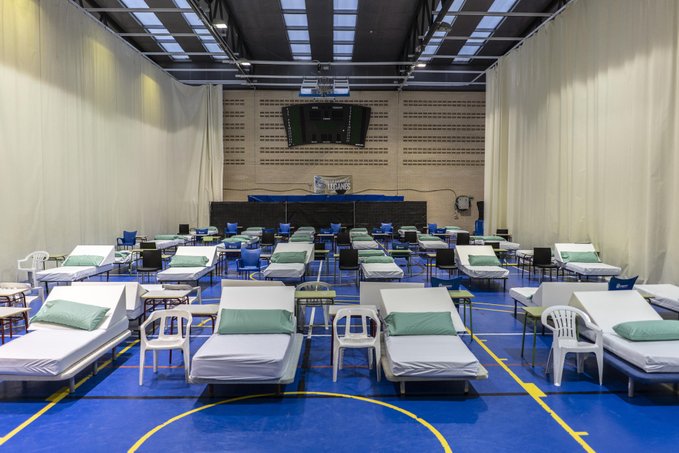 Valencia makes 6,000 beds available incase of resurge in new Covid-19 cases with the arrival of tourists on the Costa Blanca.
THE Community has ensured space is available in hotels and sports centres, while its contingency plan also proposes to use the field hospitals, the private network, conference centres and other facilities.
Authorities and health departments across Spain are keeping their eyes fixed firmly on the evolution of the killer bug, particularly with the opening of borders and movements predicted this summer, both of Spanish and foreigners.
It is expected that from July 1 there will be a massive arrival of tourists in the Community, and with it the possibility that more contagion may occur.
But the Valencia Generalitat has called for "calm" indicating that in "the places of origin the situation is similar to that of our region" so the measures are precautionary.
The contingency plan has been presented to the Ministry of Health with the assurance that, if necessary, an extra 6,000 'hospital' beds can be ready in just four days.
The facilities will be prepared to take in Covid-19 patients who require hospitalisation "with a low and medium level of care."