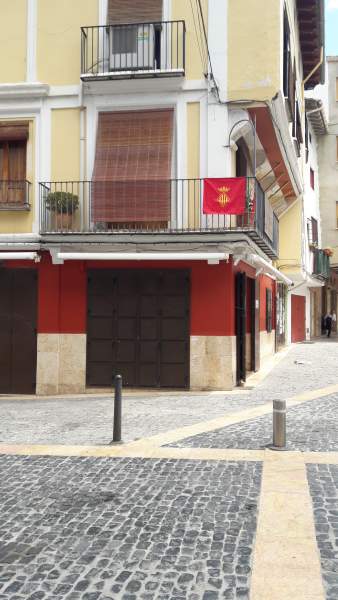 XATIVA hung its balconies with the city flag on June 19, in memory of the day a Borbon king burnt it down in 1707.
Famous as the birthplace of the two Borgia popes, Calixtus III and Alexander VI, it is equally famous as the city that was punished for backing Carlos of Austria, the Hapsburg claimant to the Spanish throne, instead of the Borbon victor, Felipe V.
After weeks of siege, Xativa still refused to surrender even after the city walls were breached and on June 19 Felipe ordered his troops to set the city alight.
Xativa's population of 12,000 was reduced to 400 and the city, which was renamed Colonia Nueva de San Felipe, did not recover its name until 1832.
In 1940, the director of Xativa's Almodi Museum turned Felipe V's elaborately-framed portrait upside down. So it continues today and so it will remain until a Borbon king apologies to the socarrats (burnt) for his ancestor's infamy.