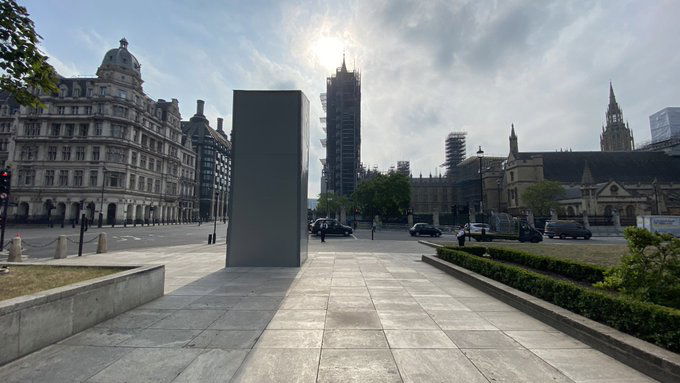 EVERY effort is being made to head off possible clashes between Black Lives Matter activists and far-right demonstrators heading for the capital tomorrow.
BLM organisers have said that they have cancelled a planned protest at London's Hyde Park at 1pm on Saturday, due to the threat of 'many hate groups' hijacking the event.
"We want the protests to be a safe space for people to attend," a post from the BLM LDN organisers said. "However, we don't think it will be possible with people like them present."
Far-right groups, supported by well-known agitators like Tommy Robinson aka Stephen Yaxley-Lennon plan to hold a 'defend our memorials' event in Parliament Square tomorrow.
The extremist far-right group claims it intends to prevent landmarks from being targeted after Churchill's statue was defaced by graffiti last weekend.
Sadiq Khan, mayor of London, has issued a stark warning to Londoners this morning, telling them to stay at home.
Whereas in recent weeks this request has been to reduce pressure on the NHS during the pandemic, today Khan wants to protect Londoners from the 'violent and disorderly' protests expected over the weekend.
The statue of Winston Churchill at the centre of the row and also the Cenotaph have now been boarded up ahead of tomorrow's events.