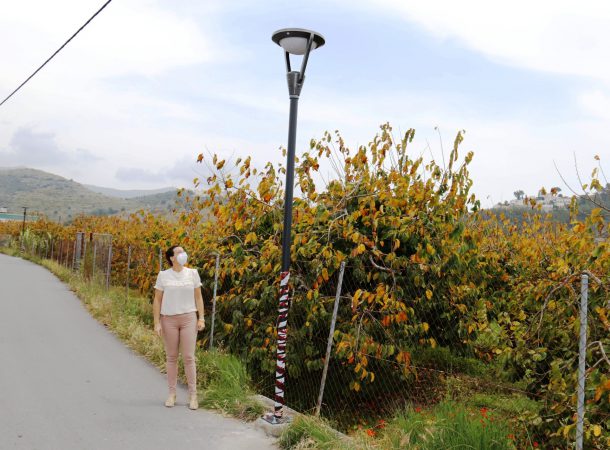 ALMUÑECAR'S La Noria school and the Town Planning department at the municipal CIE building will generate their own solar power.
The installations, which will cost €102,633, have funding from Junta's Treasury, Industry and Energy department. This was made available under a 2016 directive regarding incentives for sustainable construction, explained Maintenance and Public Works councillor Beatriz Gonzalez Orce.
The projects will be covered by an €82,106 grant from the regional government with the remainder, approximately €20,000, paid by Almuñecar Town Hall.
Meanwhile, the Maintenance and Public Works department is also using solar power for streetlights in one of the principal access roads to Vega de Rio Verde.
"This is a much-used road, not only by the area's agricultural growers but also residents and those visiting the various warehouses in the area," Gonzalez Orce said when inspecting the new lights
"We have now installed the first five which are equipped with 35-watt lamps."
The solar-powered lights, which have cost a total of €5,000, including labour costs, will also bring savings on energy and upkeep costs, the councillor pointed out.