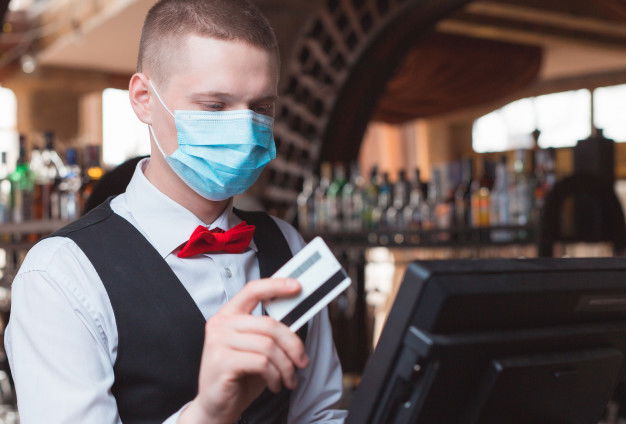 The phased de-escalation measures depend on the on-going progress across the different regions of Spain to combat Coronavirus.
Each region of Spain needs to meet specific criteria and the lifting of restrictions will also depend on the ability to maintain sufficient capacity in intensive care unit facilities, in case there is a sudden increase of infections again.
Each region must have the availability or capacity to install between 1.5 and 2 intensive care beds and between 37 and 49 hospital beds for every 10,000 inhabitants within a five-day period. They also need to have the ability to carry out PCR tests on all suspected cases, and then isolating them and testing all of their contacts.
As shops and nonessential businesses begin to open, look for more coronavirus-slowing policies to go into effect, not fewer. That means social distancing, and both employees and customers wearing face masks or other face coverings.
Expect more sanitation stations with hand sanitizer and gloves, and a less personal experience wherever you go, like ordering at counters with plexiglass dividers.
Don't throw a party or hit the bars
Social distancing measures exist for a reason, and that's to slow the spread of viral transmission from people who come into close contact. Hosting a party at home or crowding into a bar when they reopen will jam people together in a room, giving any lingering coronavirus on an asymptomatic host the prime opportunity to infect others, who then could pass it along. Bars will have social distancing and limited capacity
Don't stop washing your hands
Of course, you'll continue to practice common hygiene, but remember that relaxed restrictions don't mean that the coronavirus outbreak is over. There may be economic reasons for schools and businesses to reopen while the virus continues to spread, albeit at slower rates than today.
Don't immediately visit high-risk people
There's nothing we´d love to do more when quarantine ends, than rush out and give our loved ones a big, warm hug. But that might not be the best move for them. For people who are in high-risk groups, keeping a healthy distance may still be the best way to keep them safe. That's something you and your family will need to carefully evaluate.
So please everybody, take precautions and stay as safe as you possibly can. It can be very tempting to break away after being in lockdown for so long, but it is not worth risking yourself or others. If figures take a turn for the worse, areas CAN be put back a Phase, and out or hard work and patience will have been a waste.