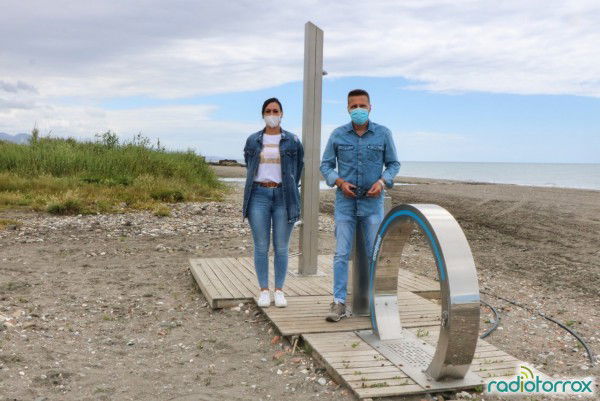 TORROX Town Hall has disinfected and de-parasited the perimeter of the access to the dogs-allowed beach and its perimeter.
The beach is located at the mouth of the River Torrox and insects thrive in the area's bushes and undergrowth once the temperature starts to rise, explained Beaches councillor Veronica Muñoz who recently visited the beach with Torrox mayor Oscar Medina.
Her department is creating an insect and parasite-free barrier that is to be carried out in two phases, with a repetition of this first operation next month, Muñoz said.
The zone has been treated to eliminate fleas and ticks so that owners can walk their dogs without worries, the councillor added.
Tiger mosquitoes are also being targeted, using insecticides including effervescent tablets that are added to the pools, ponds and fountains where they tend to breed.