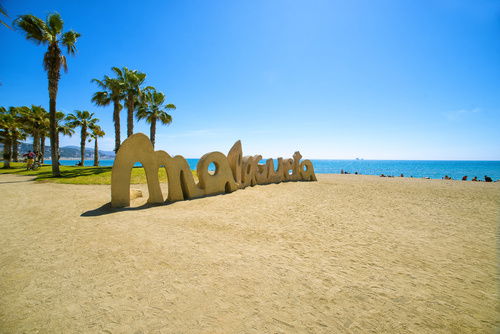 THE president of the Andalucian Federation of Developers and Residential Tourism, Ricardo Arranz, has stated that the province of Malaga "cannot remain closed any longer" under the pandemic derived as a result of the Covid-19 coronavirus: "We cannot, nor should we, postpone de-escalation any longer."
Arranz, has indicated that he does not know "anyone who puts health before the economy," adding that "Spain has had these two months as an example of generosity and greatness which not even the most optimistic could have imagined." That solidarity, however, "cannot ignore the uncertain scenario we are facing, when the health crisis subsides, we must face a country which is poorly hurt in both wealth and employment.
"I do not understand how Malaga or large areas within its province such as Marbella, Benahavís and Estepona, what I have been calling the Golden Triangle for years and whose prevalence of transmitting the virus is well below other areas, have not been furthered into a scenario which would have allowed economic reactivation to begin," he stressed.
The head of the Federation of Developers and Residential Tourism in Andalucia also recalled how the European Commission has said that tourism cannot delay its activity any longer: "This same Europe which we turn to in search of funds, that allows us to guarantee a welfare state, is the same one that has asked us to reactivate our strategic tourism sector."
Another worry he expresses is, how will they be able to ensure that each tourist entering the country spends 14 days quarantined until they know for sure that they are not carrying the virus? Arranz has called this a negative measure.
"Are we not dissuading our traditional clients to turn their backs on Spain this coming summer? Are we not giving encouragement to competing Mediterranean countries that will surely show less qualms than we do?" asked the president in anger.
The decision to move Costa del Sol into Phase 1 will be determined today. So far, Madrid and Barcelona have been given a makeshift phase, the 0.5 phase. However, both Arranz and the residents of the Costa del Sol are hopeful that Malaga will now pass onto Phase 1.