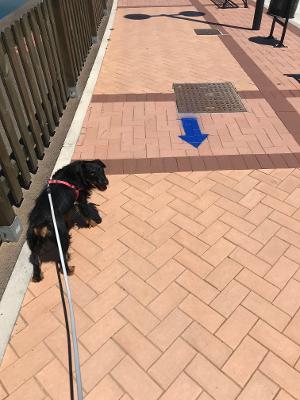 Spain's Costa del Sol has had to introduce blue arrows on pavements as social distancing on exercise allowed times is out of control.
The mayor of Fuengirola has had to send out workers with blue spray paint and templates to mark pavements in an attempt to counteract social distancing which is out of control.
The council workers have laid out clear arrows spraying them at every 30 paces, to a one way system of up on one side and down the other to try and provide a safer flow.
The mayor of Fuengirola also informed all businesses in the region as well as others of the new directive which reads:
"Due to the State of Alarm that we are going through and in order to sort out pedestrian traffic in the busiest places in the municipality, the mayor has proposed a series of measures to facilitate pedestrians in that traffic in the busiest areas," González explained, noting that "for this we have decided to put arrows which will direct the direction of the pedestrians' march on the pavements, so that the right side goes in the direction of Malaga and the left side goes in the direction of Marbella.
"This direction of travel will benefit pedestrians so that they circulate more comfortably, that there are no crossings between people and, above all, to facilitate compliance with interpersonal distance measures, as advised by the State of Alarm," González explained.
"Arrows are going to be painted blue in busy areas such as the Paseo Marítimo, for example, where the pavement of the riverside wall, which is attached to the beach, will be in the direction of Malaga, while the other pavement will be towards Marbella." In addition to the Paseo Marítimo, the mayor explained that this new signage will also be installed on other roads which support a lot of pedestrian traffic such as Avenida Condes de San Isidro, Calle Cuesta, Camino de Coín, Avenida de la Estacion, Avenida Jesús Cautivo, Avenida Los Boliches, Calle España, Calle Cervantes, Hermanos Pinzón, José López Ruiz, Marconi, Palangreros, Calle Larga, San Rafael, Marbella and Troncón.
"It is a matter of signalling with these arrows those streets that due to use may be more crowded so that there is greater security in movement in those areas."
Although as the arrows were being painted nobody seemed to be taking any notice.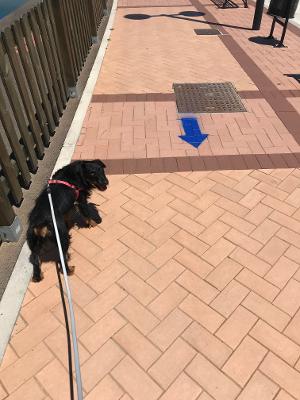 But it's not just dogs and their owners who seem to be blind to the clear directional arrows.
Cyclists on the pavements also seem oblivious.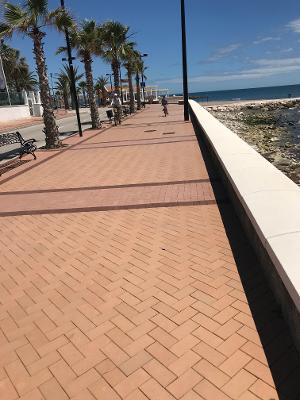 The plan of getting everyone to follow the arrows has so far not worked but a policeman told the Euro Weekly News "We have orders now the notices have gone out of the clear instruction that from tonight we can start fining those who walk in the wrong direction, we have given it 24 hours, tonight we shall be fully on patrol."
The police tonight in Fuengirola will not be tolerant so we advise if you are going out tonight in Fuengirola that you walk in the right direction.