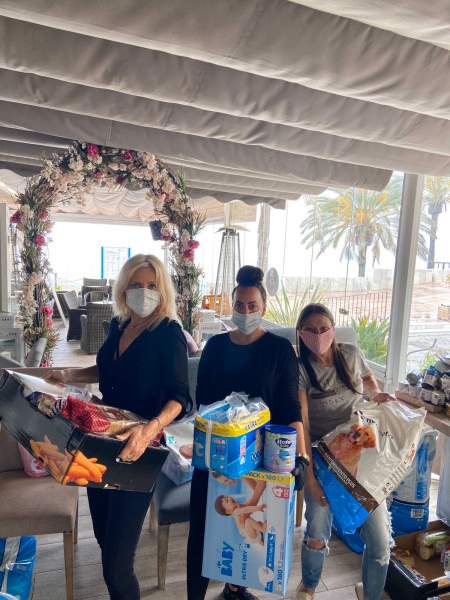 KARA JAYE CARADAS and the 'Food Fairies' have received lots of extra help this week and have been delivering from one end of the coast to the next.
Their association Hadas Caradas has been feeding hundreds a week.
Kara thanked many of the generous businesses who have been going out of their way to help, "La Scala Restaurante who donated an amazing 50 Dinners and Desserts which I drove straight to the Food Bank for the long queue of families waiting with their empty bags to collect."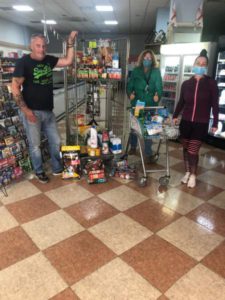 The Shack in Coin, UK Food Store, 8 till late and Woody's Bar Benalmadena, Thomas Langerwerf from More'itz Restaurant and Jay Jangles Nursery have all made amazing donations to the group showing that it is not just a local initiative, the kindness is coming from far and wide.
There was also a very special thank you to Jackie Quick-Rice who went beyond the call raising over 400 euro from her circle of friends, as far afield as the USA and Martin Nathan from TRE radio station and his Guadalmina Rotary Club members have given a generous donation which allowed the team to feed the families packages for a day.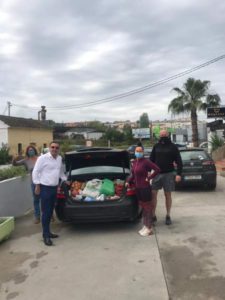 Also, Pippa Jones, Lynn McCabe and Shauna Millea are on board and doing a fantastic job looking after the administration for the team.
Some very important news that the group had been waiting for came today when the Marbella Local Police provided the legal papers that allow them to make the journeys during the lockdown period and congratulated them on their fantastic work. Kara said, "This makes it easy for us to move through traffic and get the packages to the families at speed, the police wave and cheer as we pass them now!"
How can you help the Food Fairies?
They have trolleys in Fuengirola Iceland at the tills every day where you can donate food and make collections from Iceland in Puerto Banus 11am until 1pm.
If you have a restaurant and can donate a day's meals for us to distribute please contact them or if any businesses can provide a food donation from your company you can help feed children that are desperately in need in your community.
Many many families that get in touch are in desperate situations, today (Friday) they have five URGENT cases with young babies.
"The food goes out as quickly as it comes in! We really need all your help to help these children!" pleaded Kara.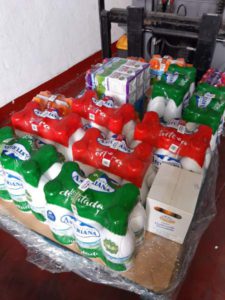 Remember, if you wish to donate to the 'Food Fairies' Go Fund Me page you can do so at the following link: "Help our Communities Children" or contact us on (0034) 600 583 552 or by e-mail at [email protected] where we will contact Kara on your behalf to arrange a delivery.
#ONEFORALLANDALLFORONE