Passengers on board a Jet2 flight from Manchester to Malaga airport have exclusively informed Euro Weekly News of their personal ordeal. 
Jet2 have grounded all flights travelling to Spain this morning, with many being forced to return mid-flight.
Euro Weekly News have spoken to a couple who were forced to return to Manchester airport this morning being within minutes of landing at Malaga airport.
"We were nearly there!" they said.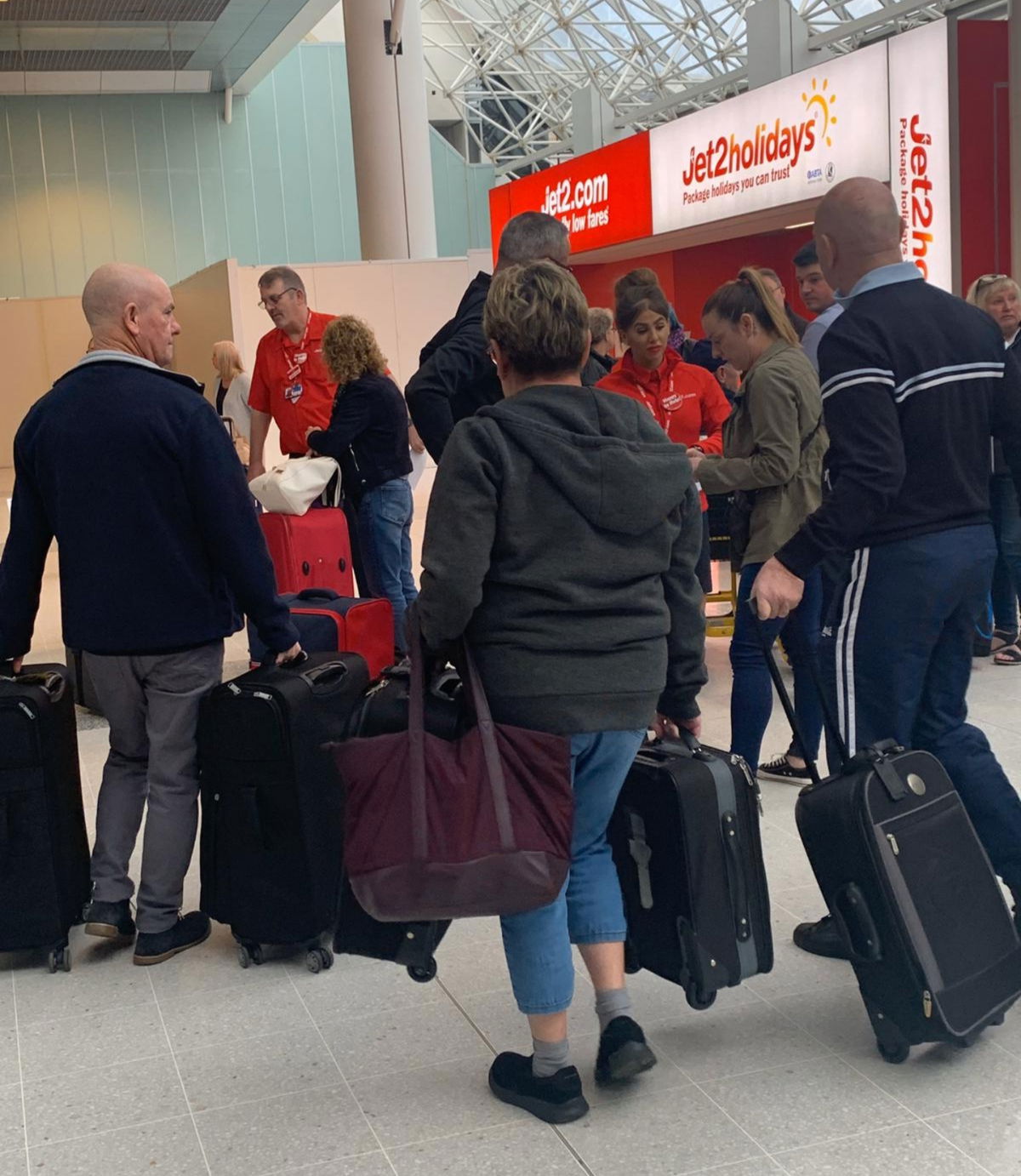 "We hadn't realised that the plane had even diverted until they announced it. They told us that there was enough for fuel to turn around and they were sending us back home."
They added: "We took some pictures of the weather from the plane window when we nearly arrived in Malaga. It's the best sun we've had all year!"
With the coronavirus crisis putting many flights and airlines in jeopardy, the couple were hesitant to travel at all.
"We were debating to ourselves all night whether we should travel this morning, but we went for it.  There were 68 people on the plane, so not many chose to go."
The couple and fellow passengers were concerned about whether Jet2 would be refunding them for their aborted flight.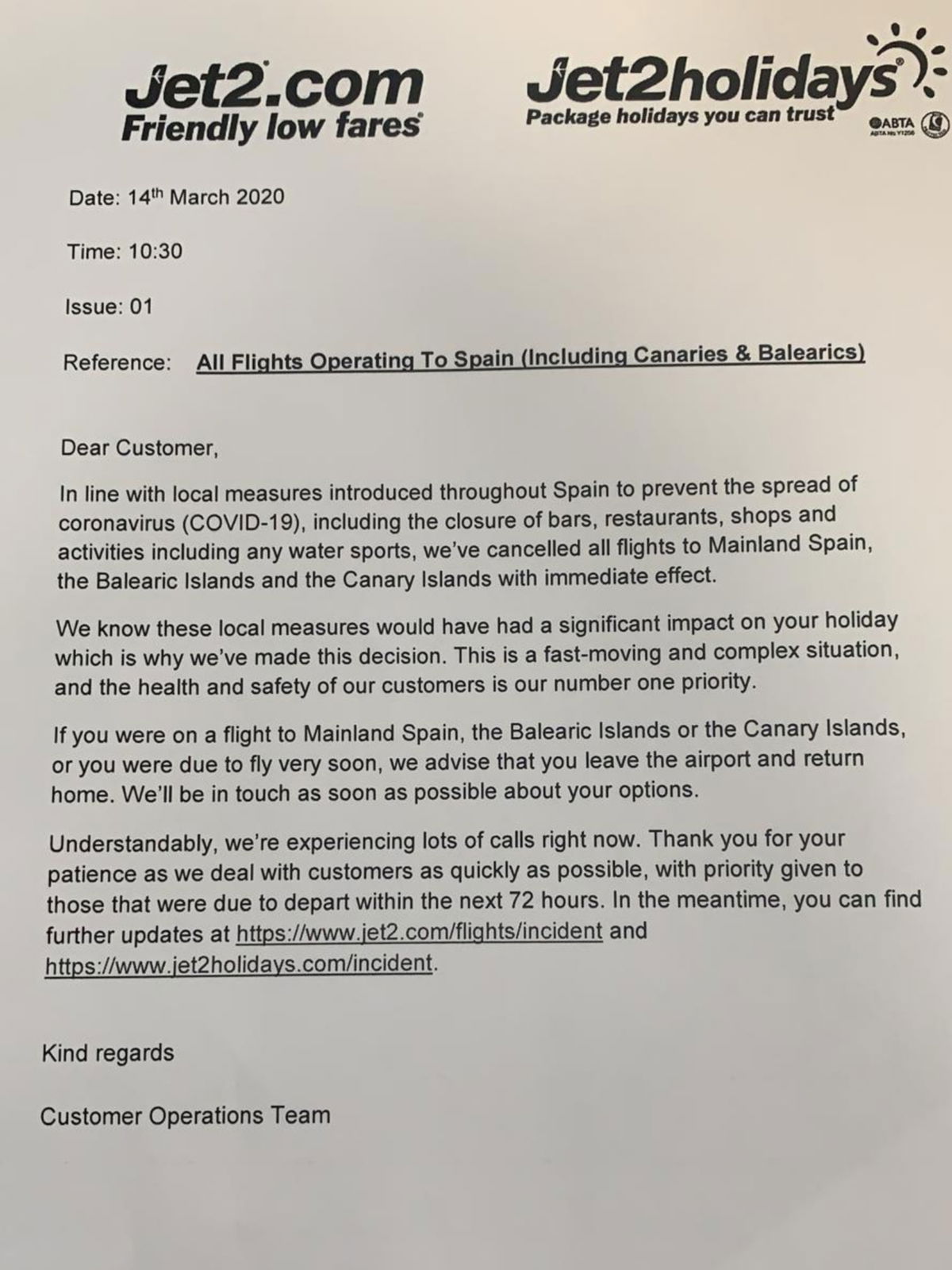 "Jet2 told us that because we showed up for the flight we'll be getting a full refund, but the people who didn't show won't get anything," they told.
A Jet2 representative at Manchester airport confirmed that passengers on board redirected flights will automatically receive a refund within 7 to 10 working days.
The Jet2 rep also announced that flights will be sent to recover people that have travelled abroad and are now currently stranded in Spain.
Expect further updates as the situation is constantly developing.