BOOZY BRITS IN SPAIN'S BENIDORM DON'T LIKE THE BARS CLOSING AND HAVE TO BE ROUNDED UP BY THE NATIONAL POLICE.
Spain's Benidorm the home of boozy nightlife in Spain for "Brits on tour" yesterday was ordered to close all its bars by midnight as a lock down of the area was ordered by the local governments but boozy Brits had to be rounded up by the police at 1.30 AM as they refused to go back to their hotels and holiday apartments.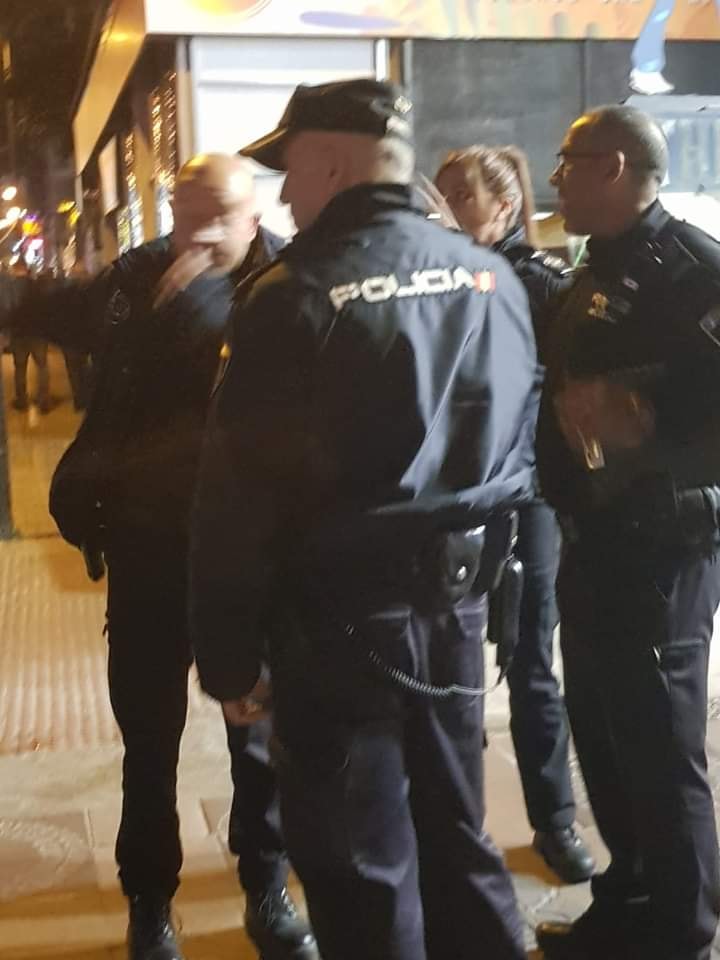 The police had to use force on occasions to control drunken louts who drank at pace up to the midnight curfew as they staggered the streets refusing to go home and searching for bars to supply them another drink.
Police vans and cars chased them through streets as well as on foot when the drunks tried to run as the police approached them.
Local resident and waiter in a nearby bar & restaurant Jason Thorne told the Euro Weekly News this morning: " It was a nightmare for the police, they had bars packed knowing that the closure had to start at midnight so large groups of people were ordering 2/3 pints at a time  and drinking at a rate of knots as if beer was going out of fashion, it was like the old days back in England of kicking out time, as midnight struck all bars stopped serving and closed with large groups hanging on the streets being noisy and obnoxious"
"We had no choice to shut but it wasn't appreciated we had to follow the law and a few drinkers acted up, when we eventually emptied the bar, they joined hundreds of others on the street singing " we want more, we want more" they even went onto sing the British National anthem, as I walked home from work at 1.30 AM they were still at it and thats when the police turned up in more numbers and started rounding them up"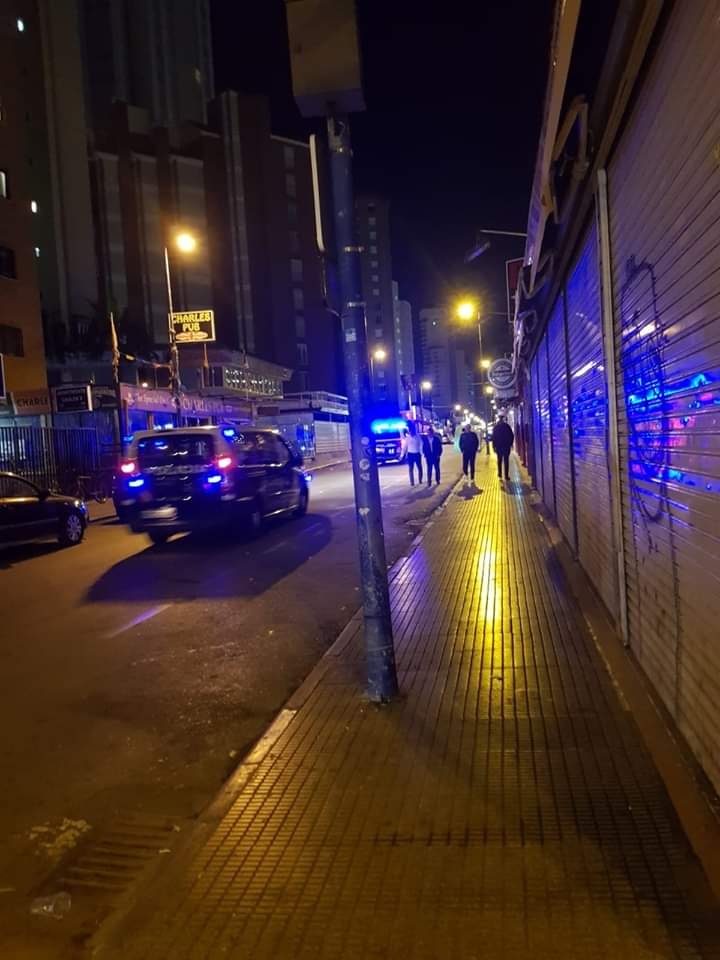 " Police vans chased drunks down streets and slung them into the backs of vans when captured, it's going to be interesting to see what happens now as bars can't remain open" Jason finished with.