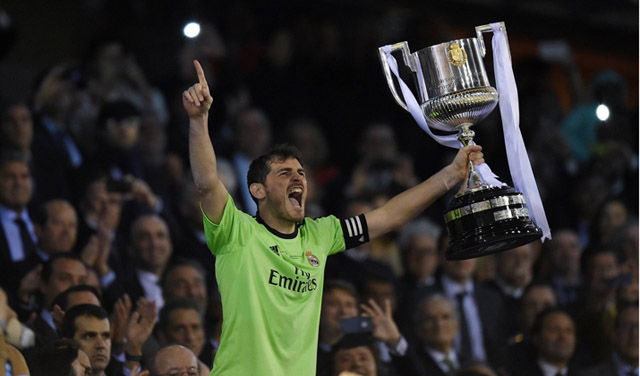 Iker Casillas, former Real Madrid goalkeeper, admitted yesterday that his home in Oporto was searched by Portugal's tax authorities. According to magazine Sabado, Portugal's football clubs, as well as their coaches, players, directors and agents, are being investigated for alleged tax fraud and money laundering. The investigation, which is carried out by the country's finance and tax office, has involved searching the homes of presidents of top football clubs, such as Oporto, Befica and Sporting de Portugal.
The tax authorities also paid Casillas a visit after he was implicated by rumours by hacker Rui Punto through Football Leaks. Casillas is currently being considered for the role of President of Spain's Real Football Federation.
However, Casillas, took the initiative to clarify the situation via Twitter, stating: "This morning the tax authorities have come to my home in Oporto, as it has to the other 76 homes of players, clubs and sporting associations, to ask for documentation. I was completely at their disposition, because TRANSPARENCY is one of my principles."
According to Sabado, the authorities are searching for evidence of fraud and tax evasion, such as falsified documents with inflated costs to prove activities like money laundering.
The tax authorities have also paid Christiano Ronaldo's agent a visit, as well as players and coaches of clubs such as Oporto, Befica and Sporting de Portugal, Sporting de Braga, Citoria de Guimaraes, el Maritimo, el Estoril and Portimense. The infamous football agent Jorge Mendes is also allegedly implicated.