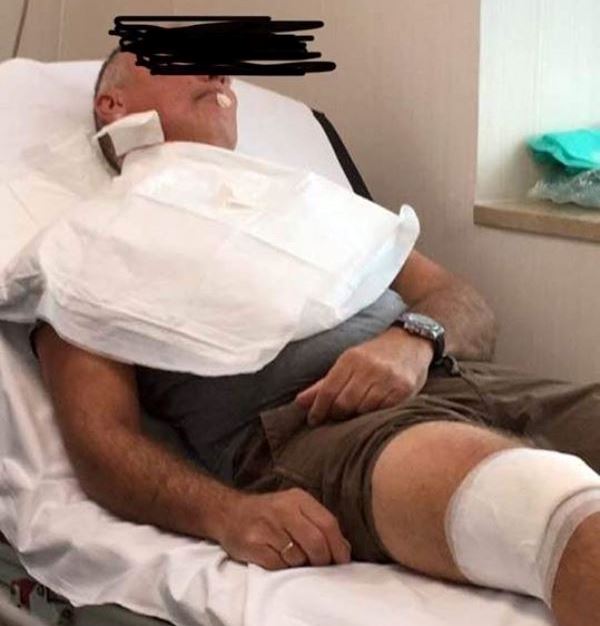 ON Tuesday (March 3), a middle aged man was riding his motor scooter on the Ronda road just above Bello Horizonte in San Pedro Alcantara, Marbella when a white car crossed into his lane forcing him off the road with the scooter trapping him underneath.
The driver of the car either didn't realise what he  or she had done or didn't care and drove off, leaving him unable to move and in a great deal of pain.
Three other cars simply drove past him even though it was clear that an accident had occurred and it was only when a Belgian lady Samaritan stopped and helped him remove the bike that he was able to think about going for medical assistance.
She in fact drove him home and as can be seen in the accompanying photograph he did need considerable medical care once he was able to get to a doctor.
Details of this accident have been placed on social media by the gentleman's daughter asking that people be rather more considerate should they see an accident such as this and also asking that the council place a mirror on the bend where the accident took place as it has a reputation of being something of a blind bend and accident blackspot.