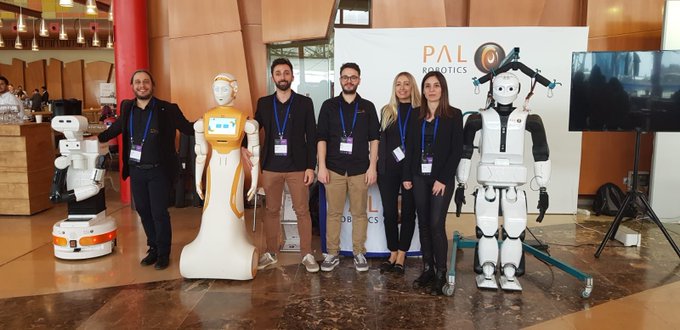 EL Congreso de Robótica de Málaga, the most important forum of its kind in Europe, brought together a thousand experts in the capital of the Costa del Sol on Tuesday, for a showcase to present the latest developments in the field of artificial intelligence.
Robots like Tiago who can take objects from the floor and place them on shelves and ARI who reminds people with Alzheimer's if they have eaten or if they have taken their pills were presented at this robotics congress organized by the University of Malaga (UMA)
Pal Robotics, a Catalan company that has managed to introduce its robots in the Japanese market, is the creator of Tiago and ARI and their goal is to make them able to improve the quality of people's lives, as explained to Efe its business director, Carlos Vivas.
With Tiago, scientists study how care for older people could be improved through such simple things as, for example, picking up objects from the ground.
ARI is a social robot with an affable face and a screen on the abdomen. It serves as a dynamic information point to provide details in airports or undertakes tasks that can be helpful in receptions of establishments such as hotels.
As Vivas has explained, they are investigating how to use ARI so that, through reminders and other assistance methods, he can delay the time when a person with Alzheimer's has to enter residential care.