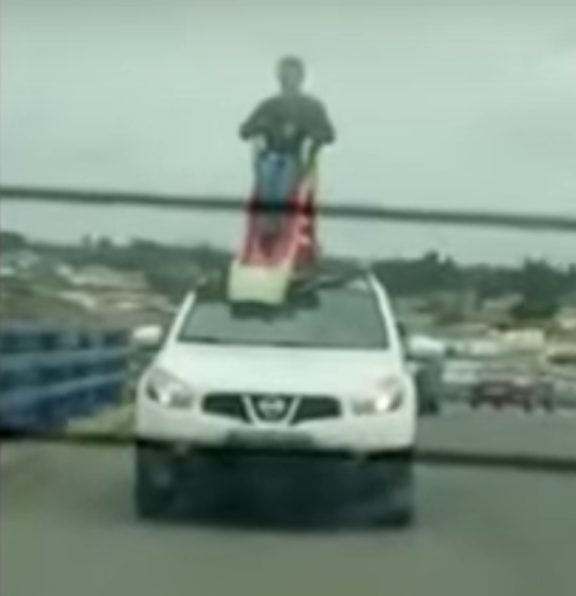 Source Youtube
A car driving down the highway, with a man on a slide on its roof. Well, you don't see that every day, do you?! Still this happened at the Pago del Humo road, in Chiclana (Cádiz).
This sight prompted passengers in other cars to take out their phones and film the event. The video has since gone viral.
The guy on top seems quite chill.
Were there not enough seats in the car? Was he protecting the slide from falling off? Was it a bet? Or was it his bachelor party? The questions that remain are many and will probably never get answered.
The men will face charges for recklessness in traffic.