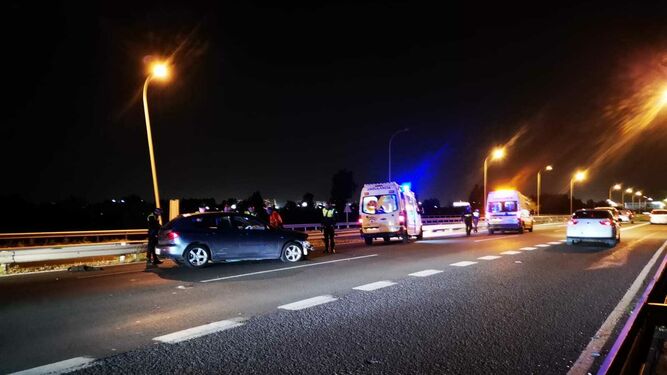 Late Monday night a car crashed into the side railing on the MA-21 road in the municipality of Málaga, in Andalucía, the unified emergency service 112 Andalusia reports. 
The accident happened near the Guadalhorce bridge, south of Malaga city center and no other vehicles were involved.
Several witnesses alerted the emergency service of the accident at about 9.20 pm. Immediately afterwards, the Guardia Civil, the Public Health Emergencies Company (EPES) and the company responsible for road maintenance were informed.
Upon arrival at the scene, health personnel could only confirm the death of the driver, a man who was alone in the car. The victim's age is unknown at the moment.