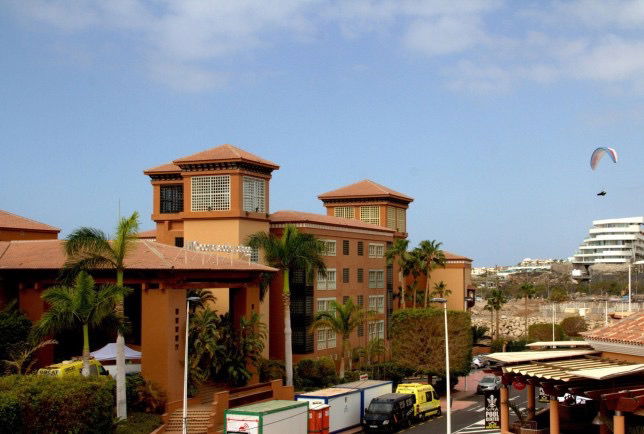 A British woman staying at a hotel in Tenerife hit by coronavirus has tested positive for the disease.
Health officials confirmed the woman has been diagnosed with Covid-19 after staying at the the H10 Costa Adeje Palace, according to Sky News.
She is not believed to be showing symptoms and has been isolated in hospital, the broadcaster said. Authorities are now in the process of tracking down anyone she has had close contact with.
Holidaymakers at the hotel were quarantined after at least four people there were diagnosed with the disease.
British guests who have tested negative are being flown back to the UK, Jet2holidays has confirmed. Holidaymakers at the H10 Costa Adeje Palace had previously been told they would have to remain in quarantine until March 10. But travel operator Jet2holidays said on Monday that its customers at the hotel will return to the UK in the afternoon.
Meanwhile, travel firm Tui said 17 of its customers were flown back on two separate flights to Bristol and Newcastle on Sunday night after testing negative for coronavirus. A Tui spokeswoman said its remaining 19 holidaymakers will be flown to Britain today, subject to their test results.