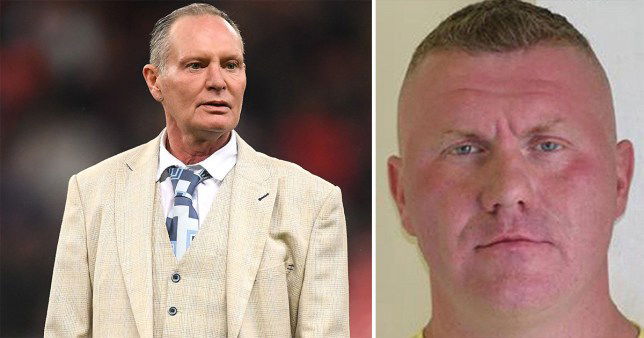 Paul Gascoigne has spoken about his 'mad' plan to 'save' Raoul Moat during the killer's stand off with police 10 years ago.
The former England football hero said he felt like he could get through to Moat – who was then Britain's most wanted man as he was on the run in 2010.
Moat had shot his ex-girlfriend, her new boyfriend and a police officer just days after being released from prison. He was tracked to a village in Northumberland after a week of evading police.
Gascoigne, 52, was in the middle of his severe drugs and alcohol addiction and had 'snorted 14 lines of coke' prior to arriving at the stand-off. He famously arrived in his dressing gown, bearing a fishing rod, some chicken and four cans of lager.
Recalling the bizarre incident, Gascoigne admitted he thought he was the 'best therapist in the world.'
"I just remember that I was in a taxi, I had a fishing rod, some chicken, four cans of lager and a fishing jacket," he said.
"I thought that I could take Raoul Moat fishing because he was near a river."
Paul went on: "I was telling the taxi driver I could save him.
"I told him, 'Listen, I have been through so much, I am the best therapist in the world, I can save him.' I think that I genuinely believed that."
When the former athlete got out, he headed straight to the scene where Moat was surrounded in a field and asked police 'where's Moaty.'
Paul's efforts were captured live on the news and his appearance had people speculating if he was a friend or relative.
He was ordered to go home. Moat shot himself the following morning.
Gazza's account comes after his relapse of the Christmas period. He's admitted that he can't bring himself to quit the booze, but can 'control it better.'