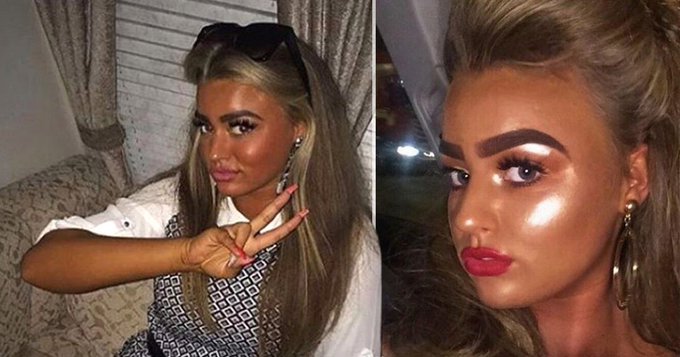 A teenage girl's death has been ruled as an accident after she was hit by a train whilst walking home. 
Mary Beary, 16, died on July 30 last year after being dropped off at Broxbourne station, Hertfordshire. She was seen jumping onto the tracks to take a shortcut home and was hit by a train.
A police officer who viewed footage of her death told a coroner that he could see that Mary was holding her phone at the time of the collision. When emergency services arrived at the scene there was nothing that could be done for her and she was declared dead at the scene shortly after 10pm.
Mary's mother, Pamela, said that she had taken her daughter to get her eyebrows, eyelashes and nails done on the day of her death.
She described her as being her 'usual laughing and happy self.'
Her mother revealed that she had a 'bad feeling wash over' her and started ringing her daughter. She called 15 times and sent messages but did not get an answer.
Police officer David Udomhiaye said CCTV showed Mary going into the station at 9.57pm then climbing over a wall near the tracks. A minute later she was seen crossing the tracks with her phone in her hand and was hit by the train.
He said: "There is nothing from what I have seen to suggest it was a deliberate act, she was simply trying to cross the tracks. It wasn't out of character for her to take that walk to get home, it was a shortcut for her to get home.
"All the evidence suggests she was happy – she had a happy day with her family and boyfriend and it was the worry of being in trouble when she got home that she was now distracted. My opinion from the investigation was that it was a tragic accident."