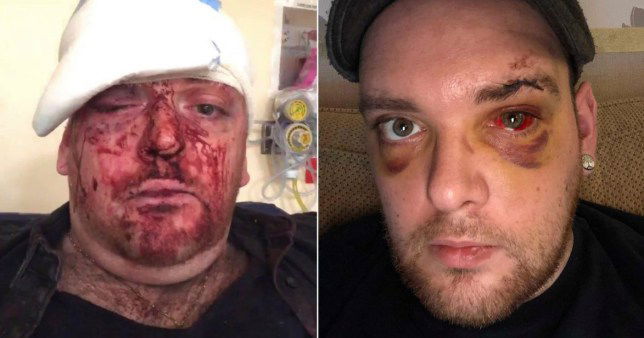 A heroic man has revealed the extent of his injuries after he was attacked for defending his friend from being sexually assaulted. 
Declan Bryan, 29, was beaten after attempting to stop a pair of men sexually assaulting one of his friends as they walked home in Lincoln. The attack took place on December 2, 2019.
Alin-lonut Apostu, 19, was jailed for over five years and Alexandru Mocanu, 35, was jailed for over 4 years at Lincoln Crown Court on Tuesday.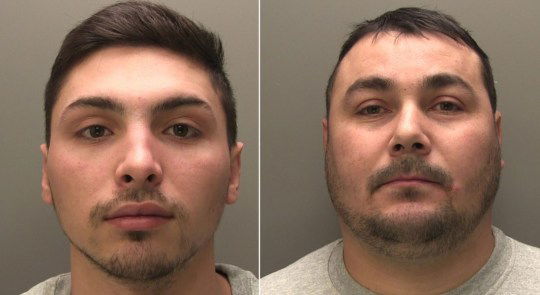 Declan said: "We were coming home from a night out – there was myself, two girls and a male friend. We were walking down the street and I gave one of the girls my shoes and the other my jacket to help them walk home.
"One of the girls was quite drunk so we had to pick her up and carry her, and in doing so her skirt rode up a bit."
This was when Apostu and Mocanu struck.
Declan said: "The first one touched her and then the second one did it. I told them to eff off, that that was sexual assault and they could go to prison. I tried to usher them away.
"I used to be a doorman, so I know how to defuse situations. I didn't become aggressive, I didn't want any violence. I thought we had resolved it."
Apostu initially shook Declan's hand and apologised, only to turn violent shortly after.
"He started walking away, then he punched me from the side. The other punched me from the front and that's all I remember," Declan said.
"The next thing I knew I was waking up in a puddle of blood. There were people around me. I didn't know what was happening and how I had got there.
"I woke up and was trying to make sure my friends were okay. Then I looked down at my feet and I was wondering where my shoes went. I was confused as to why there was so much blood."
Apotsu wasn't finished after attacking Declan. He also knocked a woman unconscious when she tried to intervene and began sexually assaulting her on the floor. He then high-kicked the other girl in the head.
Declan said the attack has had a profound effect on his mental health and he has been diagnosed with PTSD. He also said that one of the women he was with cannot go into town anymore, but they are trying to help one another through it.