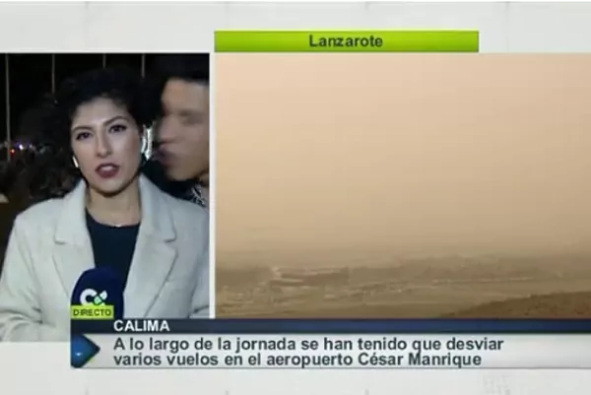 During a live TV show in the Canary Islands last Saturday, a young man harassed the editor of Televisión Canaria, Raquel Guillán, in front of the cameras. 
The man went up to the journalist and kissed her, while she was reporting live on the weather and the weather alerts that the Canary islands suffered during the weekend.
In a speedy trial held yesterday in Arrecife, Lanzarote, the man was convicted of sexual abuse, for which a restraining order of at least 300 meters has been imposed.
The defendant also needs to pay compensation of more than 2,000 euros to the editor, in addition to the 16 months long restraining order. According to the sentence, an additional fine for injuring the plaintiff has been set at 120 euros.
According to the sentence, the defendant assaulted the plaintiff by pulling her hair and pushing it, as she refused to return his wallet that fell out after the kissing attack.