THE North of Mallorca Amateur Dramatic Society's highly alternative take on timeless tale Alice in Wonderland proved to be a resounding success.
Performed at Alcudia's Casa de Cultura last weekend, the NOMADS 'MAlice in Nomadsland' attracted large audiences.
The show featured slapstick comedy, songs and dance, along with highly imaginative scenery, costumes and make-up, making it ideal family entertainment.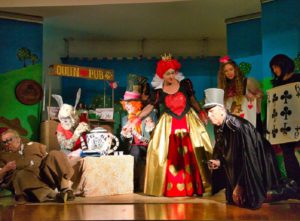 The icing on the cake for the NOMADS was that some of their entourage entered the Alcudia Carnival celebrations on Sunday and won the category for Best Costumes and Make-Up as a group.
This boosted the NOMADS' coffers by an extra €300, which along with all profits goes to various local and national charities.