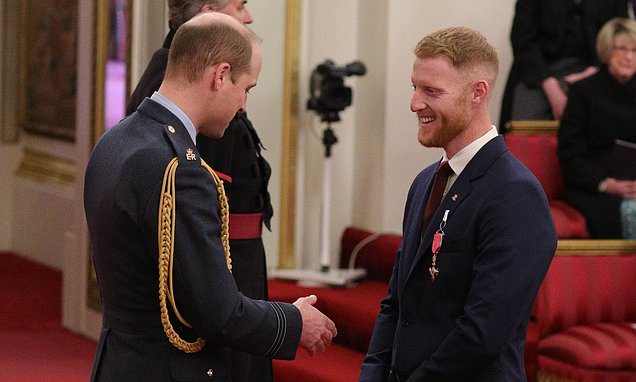 England cricketer and World Cup winner Ben Stokes has been recognised for his impressive achievements as he collected honours today at a Buckingham Palace ceremony. 
After England's World Cup win last summer, Stokes was made an OBE for his services to cricket in the New Years Honours List. He was given the award this afternoon by the Duke of Cambridge.
Stokes also found himself winning the BBC Sports Personality of the Year after his remarkable 2019 – which saw England defeat New Zealand to win the men's World Cup for the first time in their history.
Stokes' OBE adds to his redemption story, as he was cleared of affray charges in 2018 following an incident outside a Bristol nightclub in 2017. He was facing a possible prison sentence after a late night brawl outside the Bristol nightclub. He was ultimately banned for eight matches. Stokes also received bans for an unrelated night out, a self inflicted injury and an unexpected argument with Katie Price.
Stokes was forced to miss the World T20 championship after breaking his hand by punching a dressing room locker.
He hit 84 not out during the World Cup win over New Zealand.