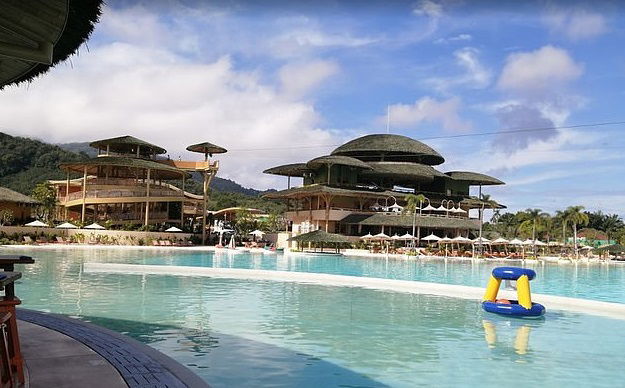 A three-year-old British boy has died after drowning at the Blue Tree Water Park in Phuket, Thailand.
He was reportedly seen running around the edge of the pool before slipping into the landing area of a flume on Sunday afternoon. Lifeguards noticed the toddler was struggling and dragged him from the water.
CPR was administered at the poolside before an ambulance arrived but he was later pronounced dead at hospital.
Police said they received a call at around 4:30 pm to say that a young boy was unconscious after falling into the pool at the water park.
They said that when paramedics arrived, they found the parents "crying uncontrollably" at the edge of a pool, which was around 120cm deep.
Police Captain Yanpatr Malai from the Thalong district station said: "The boy's mother and father were very upset yesterday, they could not believe their son was gone."
This is a breaking news story and will be updated.