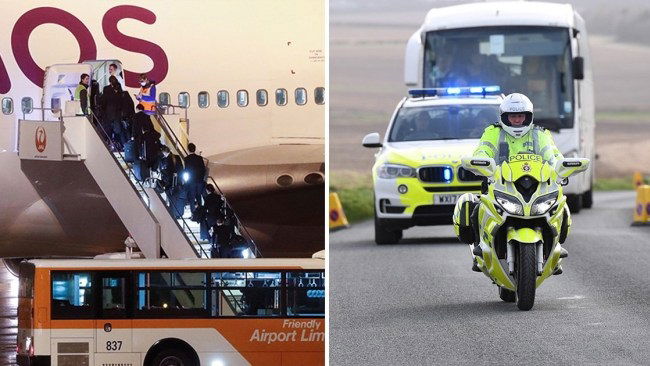 Four of the passenger evacuated from the Diamond Princess cruise ship in Japan have tested positive for coronavirus, bringing the total number of cases in the UK to 13.
They were among the 30 repatriated Britons and two Irish citizens beginning a 14-day quarantine at Arrowe Park Hospital in Wirral.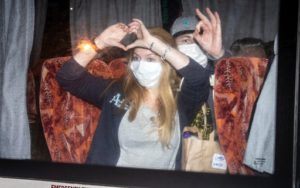 All four of the UK nationals became infected whilst onboard the Diamond Princess liner in Japan, England's chief medical officer said.
A Tweet from The Uks Chief Medical Officer: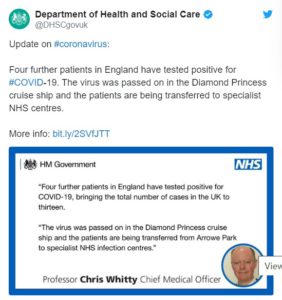 They have since been transferred to a specialist NHS infection centre.
Two patients are in the Royal Hallamshire in Sheffield, one is in the Royal in Liverpool and a fourth was transferred to the Royal Victoria Infirmary in Newcastle, NHS England said.
Prof Keith Willett, NHS strategic incident director for coronavirus said: "These specialist centres are well prepared to deal with cases and earlier this year the Newcastle unit successfully treated and discharged two patients who had contracted the virus."
Prof Willett added there had been a "calm response" to confirmed cases of coronavirus so far, "which will continue to be important as more of us might need to self-isolate for a time, to protect ourselves, our families and the community".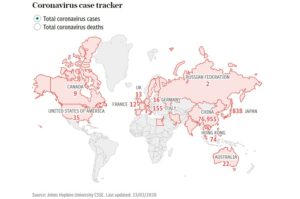 Italy has been declared the center of the European outbreak
Prof Keith Neal, emeritus professor of epidemiology of infectious diseases at the University of Nottingham, said the four new cases were not surprising and would present no risk to the public.