THE Costa Almeria was a sea of festive colour at the weekend when many towns and villages staged big carnival processions.
The sound of carnival rhythms pulsated through streets across the province as thousands turned out in fancy dress and elaborate costumes to take part in the parades and to make the most of the exuberant atmosphere.
Under clear blue skies and in warm spring-line sunshine, revellers danced and shimmied their way through the provincial capital's centre amid fanciful floats at midday on Sunday, ending up at the amphitheatre for the traditional 'sobresada' sausage fiesta.
Almeria city council reported record participation and crowd numbers.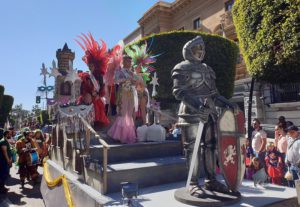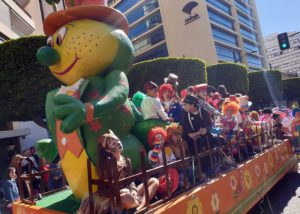 "Almeria has once again responded big time to the major effort we have been making for some years to promote carnival, and it is a tremendous satisfaction to see how children, and adults, have dressed up in style", commented Culture councillor Diego Cruz.
Adra was among the localities which held their main processions on Saturday evening. The town centre was packed as locals and visitor flocked to enjoy the spectacular.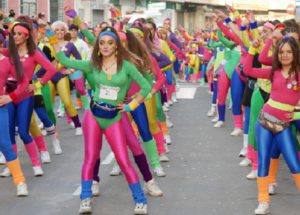 The party continued on into the evening with Mayor Manuel Cortes and the Fiestas and Yourth councillors giving out more the €800 in prize money for the best fancy dress. Alvaro Manrique was top individual winner on the night with his highly imaginative candy floss stand get-up.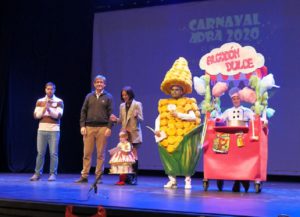 Carnival-goers were also out on the streets of Vera on Saturday for a procession of carnival troupes in costumes from last year.
Vera's grande carnival finale is being held on Friday 28, coinciding with the Dia de Andalucia. The parade will end up at the Calle del Mar, where temporary seating will be set up to allow the public to enjoy the different troupes' dances and performances.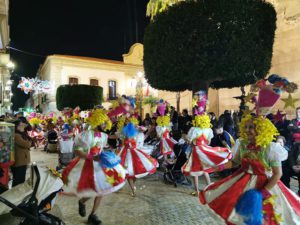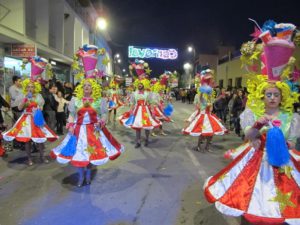 The grand procession in Cuevas del Almanzora is on Saturday February 29. Starting out from the multi-purpose warehouse at 5pm, the event will bring together more than 30 carnival clubs.
That night there will be a carnival dance with live music from the La Mundial and the Panter Show orchestras.
Also from Thursday February 27 to Saturday February 29 is the distinctly unique Overa carnival. The event's 'Mascaras de Camisa' is included in the Andalucia Intangible Heritage Atlas.