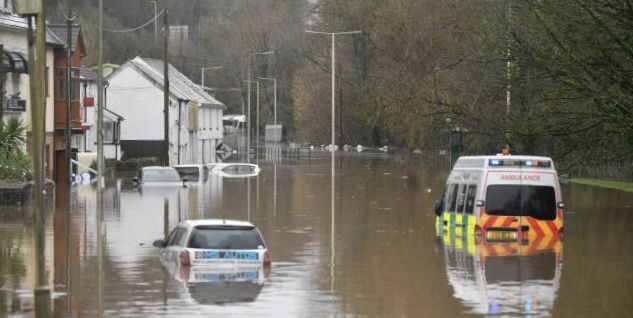 Politicians in Wales have come together to ask the new Chancellor of the Exchequer for £30 million to help rebuild people's homes after Storm Dennis. 
The new Chancellor, Labour MPs, AMs and a councillor have outlined the problems caused by flooding, as a result of the recent bad weather, and asked for four things to help rebuild.
In a letter it explains that more than 600 households have been affected by the floods, along with a similar number of businesses, representing nearly a quarter of all the properties hit across the United Kingdom.
Conscious that DWP may see the money as income, They have asked for a "derogation from the DWP's benefit rules for all emergency household payments" adding that they don't think it would be fair if money raised for restoration was taken by the DWP once it was given out to families.