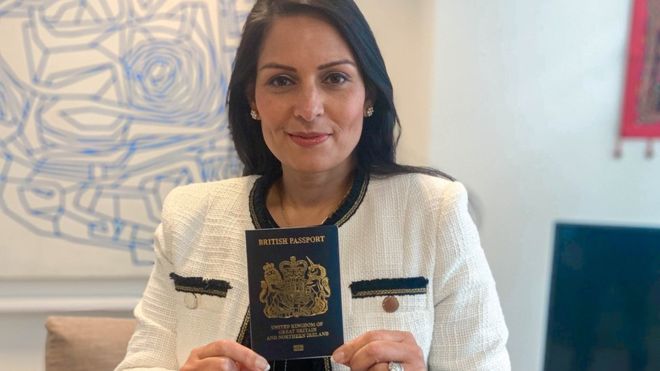 For the first time in 30 years and to mark our exit from the EU, the Home Office has issued a new passport.
Some people will remember that Blue passports were first introduced in 1921 and phased out after 1988 when members of the then European Economic Community agreed to harmonise designs.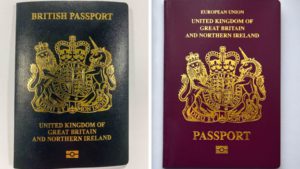 The UK burgundy passports carried the wording European Union on the cover, although the Passport Office last year began to issue them without such a description as older stocks ran out.
The blue passports will be made by Gemalto, owned by French firm Thales. However, they will be personalised with the holder's details in the UK,  81 other countries also have blue passports, including Australia, the United States, Canada, India, and Hong Kong.
The back cover will carry an embossment featuring the floral emblems of England, Northern Ireland, Scotland, and Wales.
Priti Patel said Brexit had given the UK "a unique opportunity to… forge a new path in the world" and enabled a return to "the iconic blue and gold design and once again be entwined with our national identity".
Security Features of the new Passport
The new British passport​ will integrate for the first time a polycarbonate data page.
The holder's data will be duplicated on an electronic microprocessor embedded in the document.
High-end security features also include the use of polycarbonate rather than paper for the passport data page that contains the holder's biographic details, once fused, it is impossible to separate the layers of such a polycarbonate page.
This transparent material has interesting optical properties, is very flexible, and has a very good impact and heat resistance with an overall great durability.
And no surprise this material is also used to make… bulletproof glass!
When used in pure form and not mixed with other plastics, the different layers of polycarbonate fuse together to form a solid monolithic structure.
The holder's photo, laser engraved in the card body, is fully or partially interlocked with the secure artwork, printed features are in between the document surface and laser engraved layer.