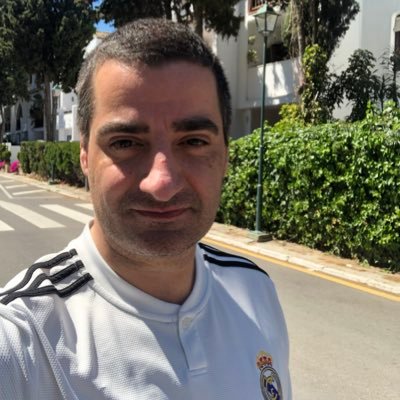 Businessman Adam Brown based in Spain's Marbella has launched " Football With Brownie" a You Tube channel following a fans real views on all football topics rather than the main stream TV.
Brown the managing director of Fast Track Recruitment World Wide that supplies staff to companies around the world from his Marbella base has been a football fan for over 35 years and has always courted controversy especially in football circles with his wide varied views and now fans across the globe are flocking to his football channel for what they call varied opinion rather than the standard main stream tv reports.
The channel is already watched by users from across the globe and since launch has attracted hundreds of subscribers who love the view of Brownie!
Adam who has over come a speech impediment to which he shows no fear and often ridicules himself in jest over it, doesn't let it hinder him as he presents his show – this is admired by many of his channel followers, we the Euro Weekly News spoke to one watcher of the channel, Ritchie Webber from Estepona who said "Brownie shoots from the lisp – he tells you exactly how he see's it, it's always topical and not for the faint hearted"
Whilst Greg Maunder told us " Football with Brownie is epic, it's great for real football fans, he covers all points, I think he's great, he goes to the heart in topics and stirs great debate in our local bar as we watch".
We spoke to Adam this week himself and he told us about his love of football and why he has started the channel: " It started as a bit of fun – I've always been a person with strong views and my football pals said I should start a channel of my own, I tried it and it took off with people asking for more so I just carried on, I now talk to fellow football fans all over the world – that's if they can understand me" he laughed.
" Yes I have a speech impediment but who cares? I don't – now I'm becoming quite famous for it as I have received hundreds of compliments which is very heart warming indeed"
Adam this week wrote the Euro Weekly News a guest match report and he clearly knows his knowledge of the game as he covered the Man City V West Han match.
We've watched all his videos they are very entertaining to say the least – language can be strong on times but nothing worse that you hear on any football terrace said Adam and that's what his theme is all about he told us.
Adam is actually a former councillor back in the day when he lived in the UK and he even was involved in talks to purchase a football club as he acted as a middle man between the buyers and the sellers, he told us " I never expected that role but two businessmen from Cardiff, Annis Abraham And Steve Day were attempting to purchase my home town club Merthyr Tydfil when it hit financial trouble, they were involved too with the legendary Sam Hammam who took Wimbledon from non league to the Premiership and an epic FA Cup win over Liverpool, Sam was at Cardiff City at the time, and my home town club fell into a bad way, the plan was to buy the club and do a Wimbledon. Talks were stalling as the club had a supporters trust and so Abraham & Day asked me to be a go between the Supporters trust and the potential purchasers. It really opened my eyes to the world of football that was sure, here was a bust club with an owner called Wyn Hollaway wanting to sell, with a trust stopping him – it was crazy and I got thrown in the middle to sort it out! – nothing fazes me though and I enjoyed the experience"
" The deal never went ahead because of the trust, they took control eventually and went bust a few years later, it was a shame really but that's football I guess, I just went back to being a fan but it was a good insight to what goes on behind the scenes."
" Away from my business, football is my life and I'm loving my new channel and hope others do too"
Football with Brownie can be found on You Tube with regular broadcasts and we are waiting for his views on Malaga CF as they entered administration last night.