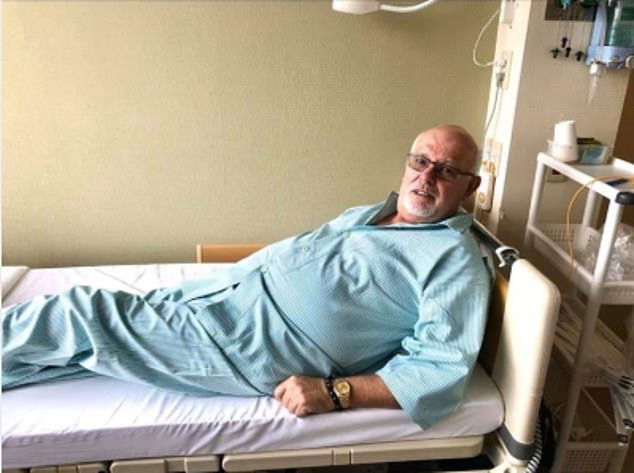 David and Sally Abel, who were diagnosed with coronavirus on board the bug-riddled Diamond Princess ship are 'in a bad way' after contracting pneumonia.
They have now been moved to a 'prison' like hospital in Japan with the lung infection which is a known deadly complication of the deadly virus.
The couple are in a hospital room with no shower or bathing facilities which is only provided  with basic paper towels.
Their children have seen CT scans of their parents lungs, showing that their mother with mild pneumonia and their father has acute pneumonia.
Roberta Abel said: 'Very upsetting but they were in good spirits, they were telling us about the treatments they are going to get and it was all quite positive – as positive as it can be when you are in that situation.'
He also tweeted Donald Trump for help, saying: '@realDonaldTrump need help getting my mum and dad out of Japan with Coronavirus. UK government are not helping us.
'They say Japanese hospital is like a prison. Can you help? My folks are big trump supporters.'