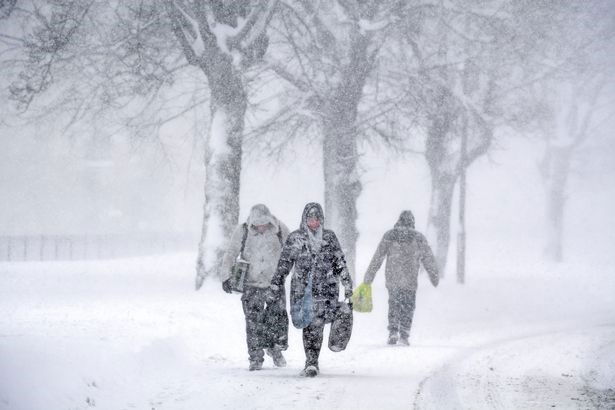 As the UK is still reeling from Storm Dennis. parts of the UK will be blanketed in snow as a cold front spreads across the country.
The Met Office forecast said Rain will move east across the UK along with showers this week. It will be heaviest across western and north-western areas, with hail and thunder possible.
Peaks in Snowdonia, the northern Pennines, and the Highlands will be hit by snow over the coming weekend. The wintery conditions will be the most intense on Saturday, when snow could settle on hills as low as 200m in Scotland and northern England.
Matthew Box, forecaster at the Met Office, said: "We have strong wind warnings out for Friday in south-east Scotland and north-east England. They could hit 55mph to 65mph, the strong winds and up to eight inches of snow could bring blizzard conditions to parts of the country."