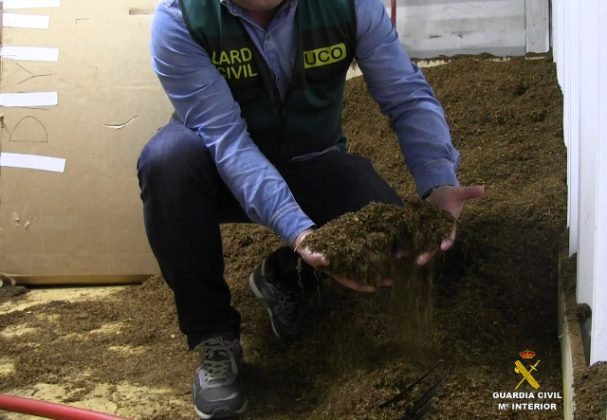 Police have raided an underground tobacco factory on the Costa Del Sol. Twenty people have been arrested and six people have been rescued from the site.
Police were initially unaware of the six people trapped inside the factory and ended up removing their air supply. The six people have been identified as Ukrainian.
These people were employed as 'workers' and were discovered to be living in extremely unsanitary conditions once they were located. The members who were arrested upon entry failed to alert officers to their whereabouts – causing the issue of cutting their air supply.
The illegal facility was found hidden under a set of horse stables and was capable of producing up to 3,500 cigarettes per hour.
Police found in total; 153,000 packets of tobacco, 17,600 kilograms of tobacco pouches, 20 kilograms of hashish and 144 kilograms of marijuana.
The majority of the people arrested were in fact British. One of the heads of the organisation has been fleeing British authorities for crimes related to drug trafficking and forgery of identity document.
Guardia Civil carried out the operation.