TWO-TIME World champion Massimo 'Miki' Biasion, will be the star of the upcoming Isla de Mallorca classic car rally.
The Italian heads the list of more than 100 rally drivers lined up to take part in what will be the 16th edition of the event, and which this year will run from March 12 to 14.
Miki will be at the wheel of a Lancia Delta Integrale, a vehicle in which he gained his world championship titles in 1988 and 1989.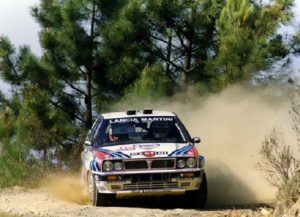 Other top level drivers signed up for the rally include Austrian champion and current Isla de Mallorca classic title holder Kris Rosenberger, and last time's runner-up, British driver Seb Perez.