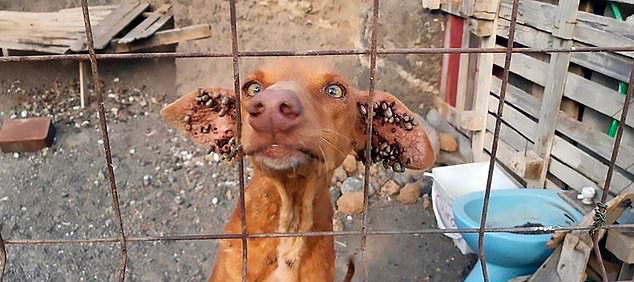 Starving dogs with ears filled with ticks are rescued after they were found abandoned in cave on Tenerife. 
Police and civil guard officers in Tenerife, found the dogs in ravine cave near the town of Tabaida.
Their rescuers took them to the Albergue Comaracl Valle Colino animal shelter with a spokesman saying that dogs were living in 'hell'.
Three of the five dogs had microchips and were in hot sun without food or water.
Horrific pictures show one of the dogs staring at it rescuers through a metal fence, it's ears weighed down by ticks.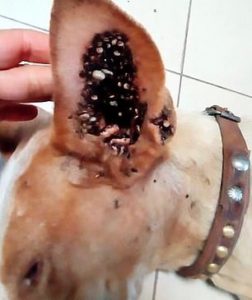 Local media said the dogs were owned by a hunter and a shelter spokesman added that a complaint has been filled with the local authorities.
The dogs are continuing to be treated at the shelter and vets expect them to be back the full health in around three months, before going up for adoption.
It has not been confirmed whether the hunter has been arrested for animal abuse.