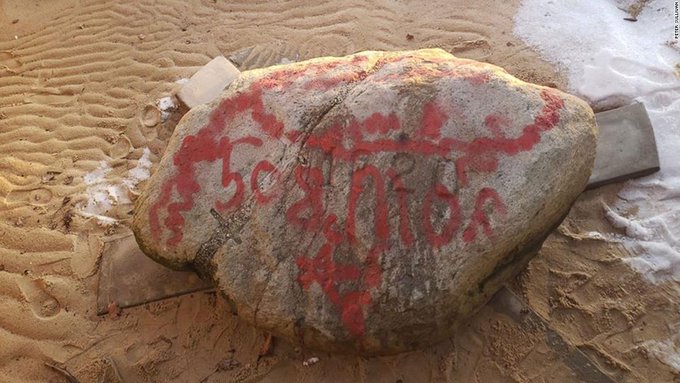 Vandals have covered the famous Plymouth Rock in red spray paint, as well as other historical sites.
Graffiti vandals have tagged the historical landmark with '508' and 'MOF' in bright red spray paint. The landmarks symbolize the first English pilgrims' arrival on America's shores 400 years ago.
Police are yet to catch the people responsible and and trying to decipher what the markings actually mean.
Th rock itself represents the landing place of William Bradford's Mayflower ship before his pilgrims founded the Plymouth colony.
The graffiti was first discovered by the authorities on Monday morning. The spray paint was removed by midday.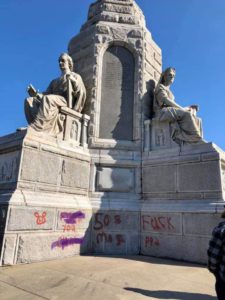 The vandals also targeted a seashell shaped sign commemorating the upcoming 400th anniversary of the Mayflower landing, the Pilgrim Maiden statue, and the National Monument to the Forefathers.
Executive director of the See Plymouth tourist agency Lea Filson said: "Seeing this type of disrespect for the historic reminders of the Mayflower story is both sad and unsettling.
"The outpouring of concern and anger over the incident has been a positive ending to a thoughtless gesture."