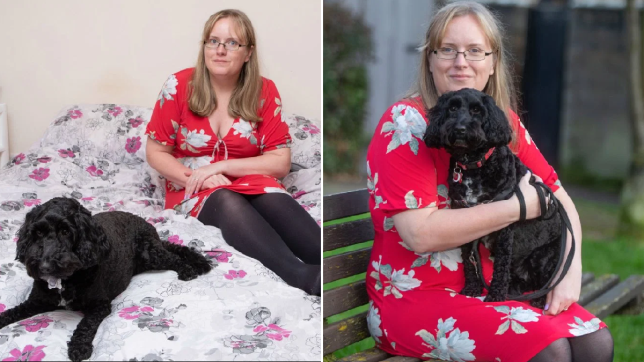 A deaf woman's life was saved as her dog woke her to alert her of a fire in the middle of the night. 
Pickle, a hearing dog, alerted her deaf owner, Kirsten, to a fire in the middle of the night by repeatedly licking and nudging her. Once Kirsten was awake, Pickle performed the sign she was taught to signal danger.
Pickle wasn't done there. The Cockapoo guided Kirsten through her flat, enabling her to feel the vibrations from the smoke alarm and see the clouds of smoke.
Kirsten commented, saying: "If Pickle hadn't have woken me up would wouldn't be here, simple as that.
"She saved my life, no shadow of a doubt. She's my very best friend, my soul mate and my guardian angel. She's always there for me when I need her."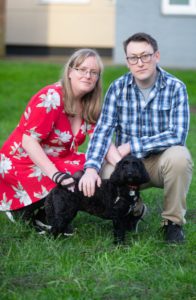 Describing the events that unfolded, Kirsten said: "We were in bed about 10.30pm and were fast asleep.
"Pickle only comes onto my bed to let me know that the alarm has gone off in the morning but I remember her jumping on suddenly. She was very persistent. She kept on tapping me with her head and licking me.
"I opened my eyes and saw it was pitch black and then I saw her. I asked her 'what is it?'
"She jumped off the bed and showed me the sign for danger which is her lying on the floor."
The pair were able to escape, with firefighters tackling the flames.
Kirsten suffers from an ear condition called Meniere's disease, resulting in her being deaf in both ears. She has had Pickle for two years and resides in York with her fiancee, Matt. The couple are due to marry next week – with Pickle being a bridesmaid.
Pickle was trained by Hearing Dogs for Deaf People, who have commented saying this event showcases the importance for people like Kirsten.