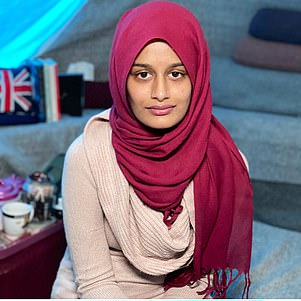 The former UK schoolgirl, 20, was one of three east London schoolgirls who travelled to Syria to join so-called Islamic State in February 2015.
Last February she was found, nine months pregnant, in a Syrian refugee, prompting then home secretary Sajid Javid to strip her of her British citizenship.
Ms Begum took legal action against the Home Office. Lawyers for ISIS bride Shamima Begum said at the time they would launch an appeal against the decision as it would render her stateless.
But, in a ruling earlier this month, the tribunal – led by SIAC president Mrs Justice Elisabeth Laing – found that, at the time Ms Begum's British citizenship was revoked, she was "a citizen of Bangladesh by descent" and was therefore not rendered stateless.
According to the Mirror Shamima Begum is reported to have said that her 'world fell apart' after losing her UK citizenship appeal.