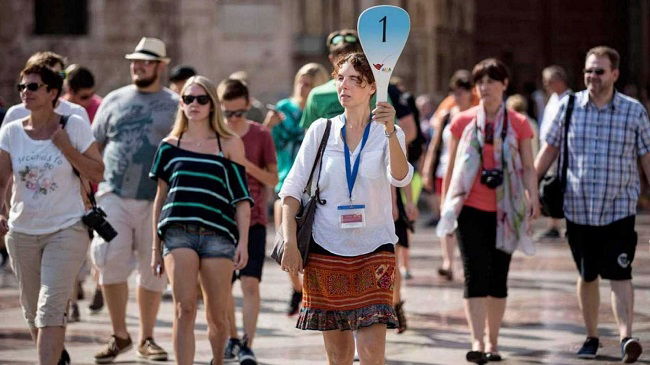 THE College of Official Tourism Guides in the Balearic Islands (COGTIB) have organised free guided tours of Spain's Palma de Mallorca to celebrate International Tourist Guide Day.
To celebrate an important date in the sector, the COGTIB will offer historic guides around the city on on Friday and Saturday (February 21 and 22) from 10am to 1pm. Departing from Plaça de Cort, each tour will last approximately an hour and a half. Visits will be made in several languages and are open to all audiences.
Despite not charging any visitor or resident for the service, donations can be made which will go to the ASPACE Foundation who are dedicated to providing adequate services and support to people with cerebral palsy.
Detailing the initiative, a spokesperson for the College said that "through this activity the COGTIB hopes to give a boost to the profession through dialogue with the institution where there is a need to promote the importance of an official collegiate tourist guide."
Established in 1990 by the World Federation of Tourist Guide Associations (WFTGA), International Tourist Guide Day honours the work of professions who seek to share the history and heritage of cities across the globe.